Rookie Camp is the perfect introduction to finding your inner awesome. Our special week-long  session gives soon-to-be 2nd and 3rd graders their first taste of individual freedom and the fun experiences of summer camp. Rookie campers are expertly guided by dedicated staff who have been specially trained to work with younger campers.
During the session, Rookie Camp seamlessly integrates into the general camp program. This allows campers valuable opportunities to experience camp life and model new behaviors from elder campers.
Why Rookie Camp?
Rookie Camp supports the particular needs of our first-time campers while imparting the core values of Camps Airy & Louise. We understand that because every child occupies their own unique spot on a developmental range, some campers might need further support in taking on new challenges.
Rookie Camp is ideal for children who may already:
Enjoy sharing their knowledge with others
Have a refreshing curiosity about the world
Use increasingly complex approaches to problem-solving
Exhibit motor skills growth that ranges from skills acquisition to the beginning of athleticism
Enjoy making friends
Enjoy playing independently while responding to rules and procedures
Begin to demonstrate empathy for others
Express frustration with themselves or with others
Begin to take on leadership roles
Still rely on adults for comfort, safety and security
Show a significant jump in their interest in arts, music, dance and drama with increased exposure
Demonstrate language and literacy skills that create a foundation for future academic progress
Given the capabilities and potential of children in this age group, our primary focus during Rookie Camp is on developmental play. As parents and educators, we fully recognize the importance of both structured and unstructured play for a child's physical, social, emotional and cognitive development. We work to capture each child's imagination while remaining aware of individual development timelines.
Ultimately, Rookie Camp is a great place for campers to begin developing their independent self-expression, creativity and self-confidence in a supportive and warm environment.
Register your child for Rookie Camp now. If you have any questions about Rookie Camp, please do not hesitate to contact us at 410-466-9010 or rookie@airylouise.org.
---
Staff Spotlight
Karen Gerton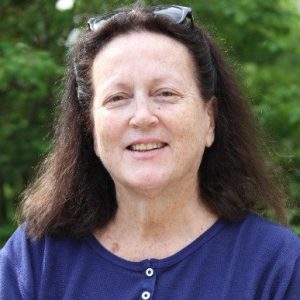 Camp Louise Rookie Camp Director
karen@airylouise.org
Karen Gerton has had a long tenure at Camp Louise and is very excited to continue her role as Rookie Camp Director. Having been affiliated with the camps off-and-on for more than 40 years (camper, CIT, counselor, camper parent, staff member, Circle Board member) she is well-versed in its history and traditions and embraces its commitment to the best principles of Jewish camping. When not attending to camp responsibilities, Karen is the long-time director of the award-winning Schilit Nursery School at B'nai Israel Congregation in Rockville, Maryland. She is the past chair of the PJLL-affiliated Council of Directors of Jewish Early Childhood Centers. Karen graduated from the University of Maryland where she earned a degree in special education/elementary education. She has also completed the two-year training program "Israel in Our Hearts, Minds and Soul" sponsored by the Jewish Federation of Greater Washington which included a grant to complete her training in Israel.
Lauren Hirt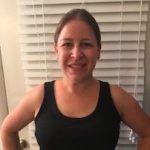 Camp Airy Rookie Camp Division Head
laurenhirt@airylouise.org
Lauren Hirt has spent many summers at Camps Airy & Louise and is excited to return to Airy as the Division Head for Rookie Camp . Lauren attended Louise as a camper and CIT and was a counselor, department head and unit leader. She returned to Airy & Louise as a camper parent in 2013 and has worked at Airy since 2015 in the health center and junior division arts & crafts. During the "camp off-season" Lauren is a preschool teacher at a conservative Jewish preschool in Bethesda, Maryland where she works with 3- and 4-year-olds. Lauren has also worked as a substitute teacher in Montgomery County Public Schools and has held various leadership roles as a parent volunteer at her children's schools. Lauren graduated from the University of Maryland with a degree in journalism and a minor in dance. She then attended Johns Hopkins University where she completed 30 credits at the graduate level in elementary education and has completed the 90-hour course in early childhood education.