Airy Blog
Camp Airy & the Medicine of Music
For the past 6 summers, the campers and staff of Camp Airy have taken time out of their busy summer schedules to come together and create music in the name of helping others. They are able to do this through The Songs of Love Foundation, a nonprofit organization dedicated to providing personalized uplifting songs, free of charge, for children and teens currently facing tough medical, physical or emotional challenges.
The Songs of Love Foundation provides Camp Airy with the profile of a child that includes details like family information, interests, and favorite activities. Using this profile, 40 campers in the trainee division were able to collaborate to write a personalized song for this year's subject: Cree. Five trainees worked together to finalize the lyrics and create the musical arrangement. All of Camp (1 Long) came together to record the song's chorus!
Camp Airy is proud to have campers and staff who understand the importance of using their time and talents in the interest of serving others.  Here's to a continued partnership with The Songs of Love Foundation and to putting smiles on the faces of those who need it most!
Here is a photo of Cree enjoying the finished product!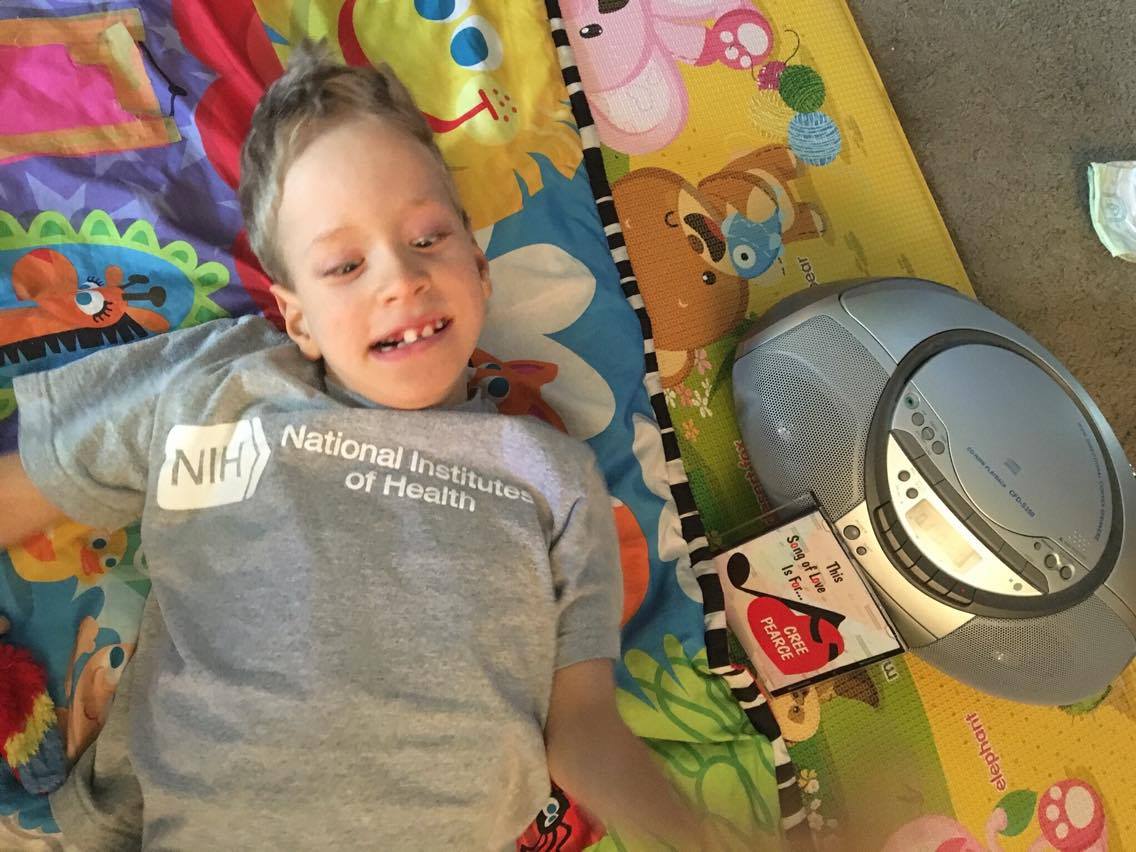 "I just want to thank you for the beautiful song you wrote/sang for my son, Cree. He loved it. He danced in his own way the whole time it played. " — Cat Valcourt-Pearce, Cree's mom
Check out Cree's song here: