Uncategorized
Camp's Commitment to Bullying Prevention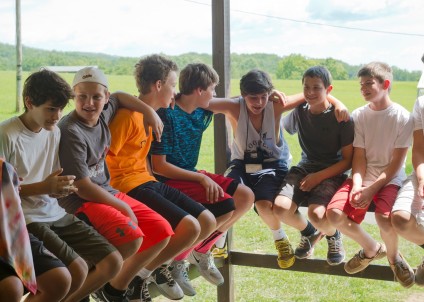 October is National Bullying Prevention Month. We are proud of the work we do at Camps Airy and Louise to promote communities that foster kindness, acceptance and a celebration of people's differences.
For almost 100 years, our camps have welcomed Jewish children from all different types of families and backgrounds. We are proud to have a staff that hails from several different states in the US, and several different countries around the world. Both in Thurmont and Cascade, people walk up the hill or through the gate to live the camp life. Many stay for years and years.
Airy and Louise cater to young people who may be adventurous, creative and athletic. Whether you are a beginner or an expert, an athlete or an artist, you have a home at Airy and Louise, and a camp family to encourage you. This camp family of bunkmates, unit and division members, and staff cheer our successes, and pat us on the back if we come up short.
Airy and Louise intentionally staff our camps in such a way to provide the highest quality of camper care. Their skill in making connections with young people helps to set the tone for a summer that year after year leads to lifelong friends.
Attached is a blog entry – one of many you can find – that talks about the positives of summer camp.
https://www.psychologytoday.com/blog/nurturing-resilience/201202/summer-camps-make-kids-resilient