Airy Blog, Louise Blog
Changing Lives: How Camp Makes A Difference
When I reflect on my time as a camper at Camp Louise, it is incredible to realize the impact camp has had on my life and the ways it has continued to benefit me throughout college and as a counselor. Because of Camp Louise, I've learned how to become friends with every type of person, be a strong leader, and have the confidence to take on anything that comes my way. This all started on my first day of camp, 11 years ago.
As a fearless, outgoing, and exceptionally tall 10 year old, I confidently walked into Bunk 19 ready to make friends. I knew no one at camp except my older sister, but clearly remember going up to each girl in my bunk and introducing myself. It obviously didn't take long for me to feel right at home. Those early years are all a blur, filled with Color Games, Mermaid Training, folkdance, one fantastic counselor after another, and being in the same bunk as many of the girls I introduced myself to on that very first day, summer after summer. After 11 years of living in different states and moving onto attend different colleges, many of them are still some of my best friends.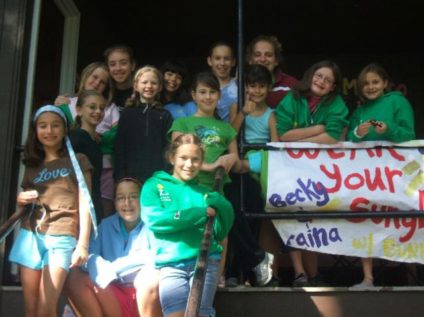 In Unit D, when I was going into 7th grade, the idea of one day becoming CIT's took my unit by storm. My parents and I had come to an agreement that I would go to camp up until the summer going into 10th grade, my ST summer. As ST summer approached, the impending doom of one day not being able to come to camp truly set in. Missing the following summer, what would have been my CA summer, was a blessing in disguise because it made me realize how much camp really meant to me. It wasn't just the people, but the atmosphere, traditions, opportunities, and so on, that I was not ready to say goodbye to. Luckily, I was able to return for CIT summer (thanks Mom and Dad!) and it turned out to be a defining moment in my life and the best summer ever. After two years on staff, each summer has continued to get better and better.
When I started school at Penn State, I was extremely thankful for my time at camp, first off, because it prepared me to live with other people and be away from home for extended periods of time. Not to mention, the public dorm bathrooms had nothing on me. Camp Louise especially has benefitted me as a member of a sorority. Being able to work and live with a large group of girls is a skill that doesn't always come naturally. Because of camp, I am able to serve on the Executive Board of my chapter and help solve problems, as well as work to better our sisterhood overall.
I have also been heavily involved with Penn State THON, the largest student run philanthropy in the world, benefitting the Four Diamonds. THON is a year-long effort to fight childhood cancer that cumulates into a 46-hour no sleeping or sitting dance marathon. One of the reasons that I am so passionate about THON is because all of my summers spent practicing Tikkun Olam and learning the importance of helping others.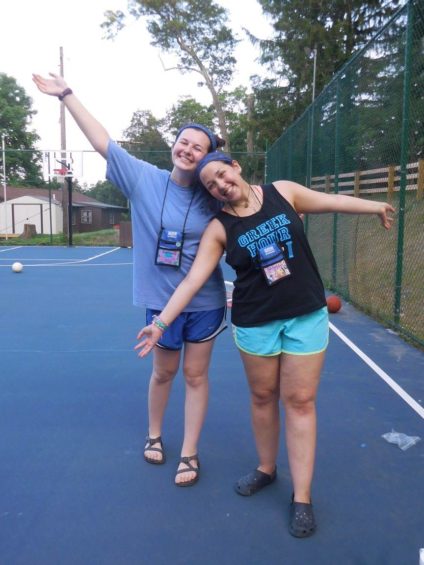 If I were to write about all of the ways Camp Louise has impacted me, this would look less like a blog post and more like a Harry Potter book. All in all, Camp Louise has made me who I am. As a counselor and college student, I have come to the realization that camp has made me a better person and a stronger leader, much like my past counselors that I have looked up to for many years. Although I didn't know this at age 10, I have been so fortunate to have grown up in a unique setting surrounded by superb female role models that have taught by example what it means to "live the good you learned here". I do my best to practice the values and lessons I have learned as a camper and counselor and will always be beyond thankful for the opportunities camp has given me. I am looking forward to an unforgettable Circle Summer!