Open House
This is the chance for campers and parents to get a sneak peek at camp before summer starts. Visitors will take a tour of the facilities, check out all the available activities and meet with our Camp Directors and key staff. It's a slice of summer, hosted rain or shine. Just stop in, no RSVP needed!
When: June 11, 2017 from 10 a.m. – 2p.m. with Meet the Director sessions happening at 11 a.m. and 1 p.m.
Where: At both Camp Airy and Camp Louise.
Who: Parents, grandparents, guardians, campers, siblings (but no pets, please!)
New Parent Meetings
Each Spring, we invite a panel of key staff members to speak to our new parents. You'll get the inside scoop and be able to ask questions, get tips, and meet the directors in person.
New Parent Meetings
May 9: Owings Mills JCC 7pm – 8:30pm
May 10: Rockville JCC 7pm – 8:30pm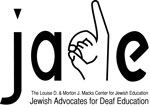 *Note: A sign language or oral interpreter will be available with advance notice.