Airy Blog
Director's Blog – August 10, 2018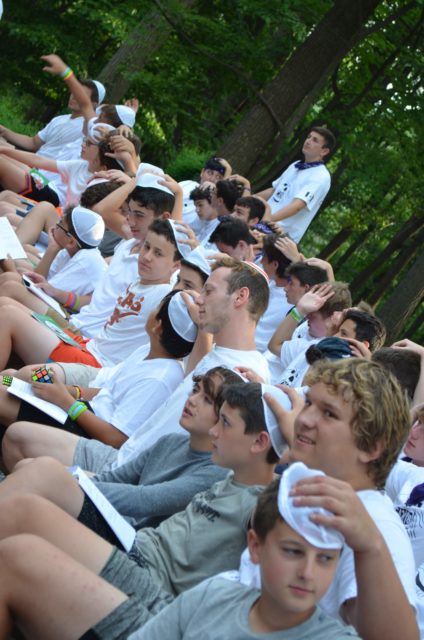 "I hope you had the time of your life"
Shabbat Shalom! It's the bittersweet start to our last camp weekend. It's a roller coaster of emotions – thrills of Olympics coming to an and, the warm feeling of Shabbat services and family-style dinner, the exuberance of our song and dance session. Units A and B settled in for a movie on the big screen, while Unit C celebrated its graduation from Junior Camp. Units D and F attended a pool party, and Unit E gathered for a campfire ceremony. The trainees all headed their separate ways to have some of their culminating activities.
On Saturday, the emotions will begin to slide to the nostalgic category, as camp creeps toward being over in less than a day. I remind people that we have SO much still to do – Shabbat and Oneg and packing and pool time and Unit send offs and Division graduations and Havdalah and the Closing Show and pizza parties …
I say it with a smile. I say it confidently with gusto. I'll add, "Guys … it's only Saturday – we have PLENTY of time left." Campers will nod and smile back. Staff will give me a thumbs up. But I can see through it. They want a little more time … a little more camp. It's a great compliment. And it's great motivation for our team to make the last 24 hours as awesome as possible, and to set our sights toward an amazing Summer 2019.
One more note: Green won Olympics. Congrats to them! And a tip of the cap to both teams for a super Olympics.
Marty
Today's Birthdays
Sol
Rowan – staff
Today's Menu
[table "" not found /]
Today's Airy Weather

High: 88°F | Low: 70°F
Another sunny day for Olympics!