Airy Blog
Director's Blog – August 12, 2016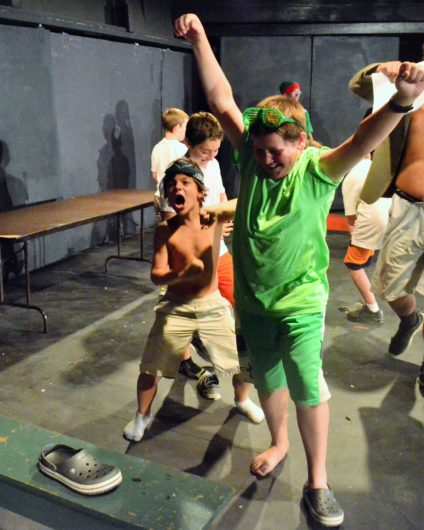 Camp Airy boys take their Olympics seriously. Whether it's a ballgame, a bunk inspection, a team song at Song Fest or a gameshow, our campers are in it to win it. Our boys also know how to "press pause" on Olympics and come together as a whole camp for Shabbat and our "Goodnight Song." It's one of those goosebumps moments.
When Olympic events wrapped up on Friday evening, just a few hundred points separated the two teams. That means Saturday's events will decide the Olympics champion. Olympic Late Wakeup will commence the festivities, followed by Shabbat Services, Olympic Inspection, and then a resumption of events up- and downhill. It's possible that before we gather again for lunch, the lead could have changed hands. Our boys will compete up until the tug of war and flag presentations after lunch. And then it will be goosebumps time.
Win or lose, both teams will applaud one another for the competition. The generals, exhausted and with barely any voice, will try and articulate their thoughts. And then our green versus white transforms back into green and white. Teams reform into units, and the friendships of summer 2016 will grow stronger as the boys enjoy their last day of the session. Our final Havdalah, led by the 2016 CITs, the Counselor Show, and pizza parties are on the evening's agenda.
I am excited to see how the day unfolds – and for another goosebumps story to write itself.
Marty
Today's Birthdays
none
Today's Menu
[table "" not found /]
Today's Weather

High: 97°F | Low: 79°F
Hot and Sunny