Louise Blog
Director's Blog – August 12, 2017
OUR FINAL GOODNIGHT SONG – SUMMER 2017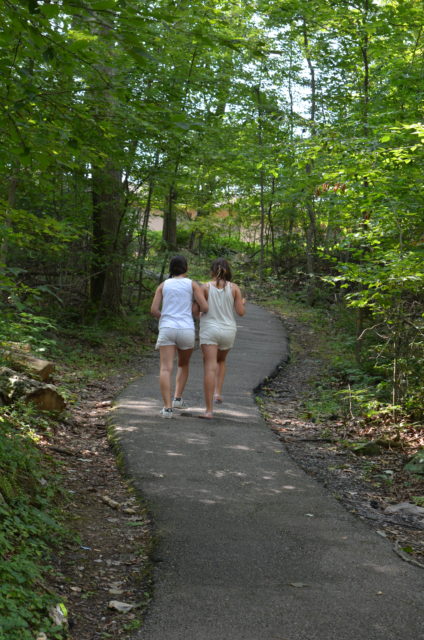 It is truly so hard to believe that this is the final night of camp for the summer of 2017!  It seems like yesterday that we were singing to our campers on Opening Day:
We welcome you to Camp Louise
We're mighty glad you're here…
We have experienced so much together this summer – the fun activities, the amazing friendships, and the incredible community. It is hard to put into words all we have accomplished.
There is a moment during our Friday night Shabbat service before dinner when we sing:
As we hold this cup of wine, let us praise G-d with this symbol of joy,
And thank G-d for life and strength, for home and love, and friendship.
And for Sabbath peace.
One of the CITs usually sings this part, and then the entire camp joins in with the words:
and friendship
It is beautiful. Can you imagine it…650+ people singing:
and friendship
If you know the tune, I am sure you are singing it in your head (or maybe even out loud) right now. It is one of those special moments at camp. It seems so simple, but it is so incredibly powerful.
As the CAs (counselor assistants – rising 11th graders) sang their final song of the summer after Havdallah tonight, they sang the words from Benjamin Francis Leftwich's song Atlas Hands:
I will remember your face
'Cause I am still in love with that place
But when the stars are the only things we share
Will you be there?
As we all head back to our homes tomorrow, we have the memories of this summer to keep us warm all winter long until we are back together in 21719 next year.
Wishing everyone a happy and healthy year!
Alicia
[bq_color]
Today's Birthdays

Gabby – Bunk 27
Abby – Bunk 33
Maddie – Bunk 33
[/bq_color]
Today's Menu
[table "" not found /]
Today's Weather

High: 84°F | Low: 64°F – Nice all day with a quick passing storm before dinner and then a beautiful, cool summer night!