Louise Blog
Director's Blog – August 8, 2018
PURE JOY!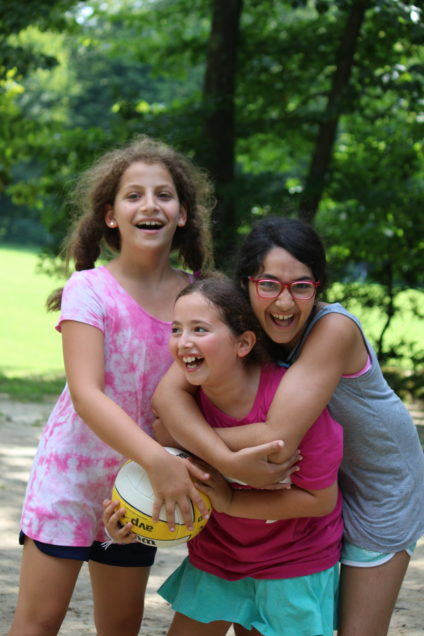 On the first day of camp, some parents walk down the hill with sunglasses on hiding their tears. Others skip down the hill racing to the airport. And everything in between! Whichever one you are, there are emotions attached to it all.
And then as parents, you are home for 1, 2, 3, 4, 5, or 7 weeks without your children. Some run to the mailbox every day, some hit refresh on their computers constantly waiting for the pictures to upload to catch a glimpse of smiling faces and many questions come to mind….What are they wearing? Who did their hair? Whose shirt is that? Who is the new friend they are standing with? What is that on their plate in the Dining Hall?
And on a little bit of a deeper level…When parents give their children the gift of camp, what do they wish for?
This one simple picture says it all – PURE JOY!
This makes it all worthwhile! Sitting at home, finding this picture online….it doesn't even matter what happened before the photographers caught this great shot. The smiles and hugs are amazing!
I bet you can make up the story in your head. Did she just catch a ball out of nowhere? Did she make the final point? Did she make a great save? Were they just picking teams? Did it have nothing to do with volleyball?
And you know what – it just doesn't matter because they are happy and loving life and enjoying be together in the moment!
Gotta love Camp Louise!
Alicia
[bq_color]
Today's Birthdays

Alex – Bunk 29
[/bq_color]
Today's Menu
[table "" not found /]
Today's Weather

High: 89°F | Low: 71°F
Beautiful sunny day and then a bit of a storm in the evening….didn't stop our fun though!