Louise Blog
Director's Blog – August 9, 2016
Monsters, Inc – Color Games!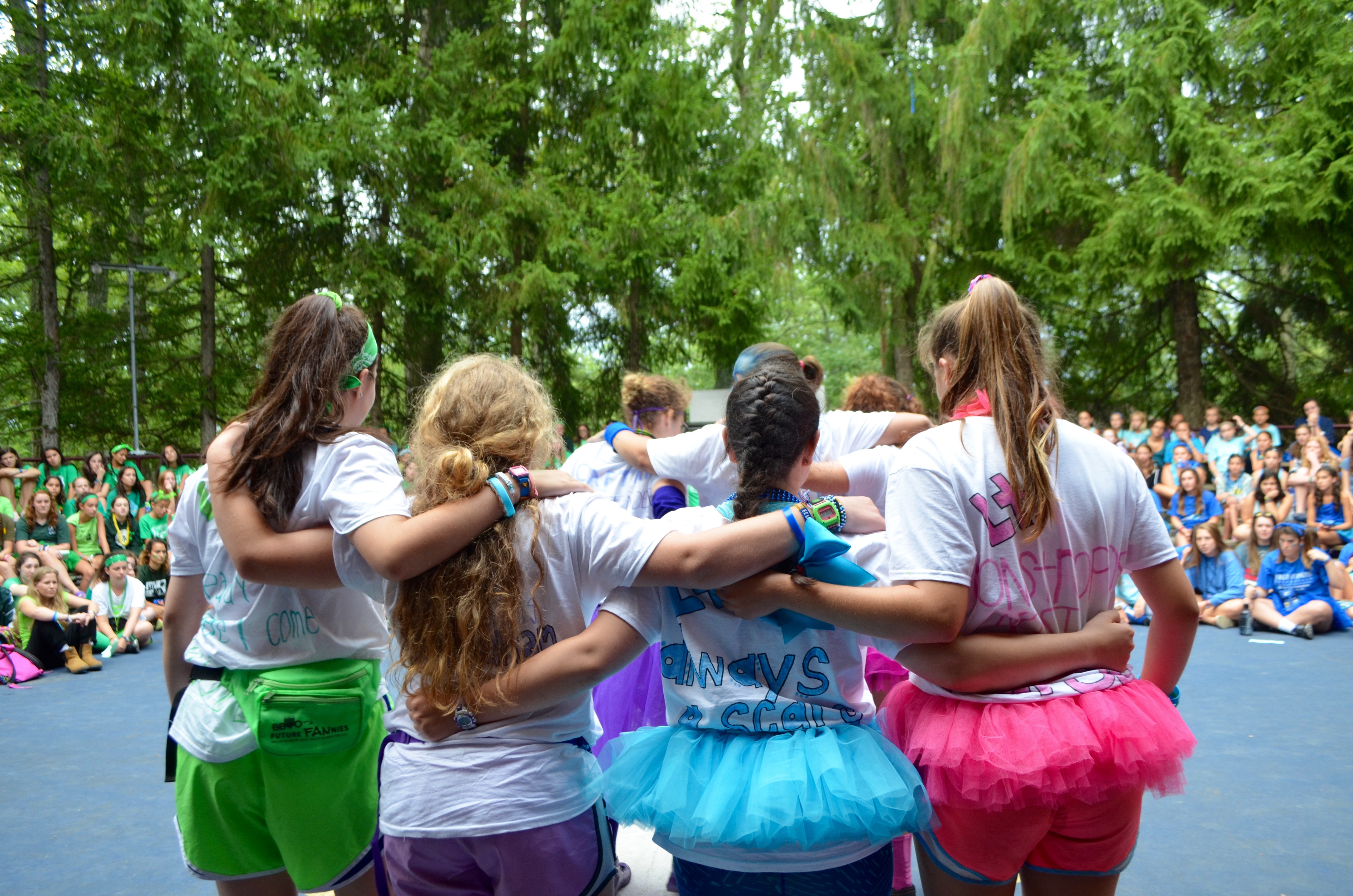 At what seemed to be a typical breakfast this morning, the movie trailer from Monsters. Inc was played and out came lots of very spirited people dressed up, cheering and blowing whistles which can only mean one thing here at Camp Louise…It's COLOR GAMES – Monsters, Inc style!  Our four teams were:
Purple – Roz
Blue – Sully
Green – Mike Wazowski
Pink – Boo
During breakfast, everyone had to speak in a Roz type voice. The campers went back to their bunks to clean for "scream-spection" – earning points for their teams for clean bunks! After team meetings, a rotation of monster themed activities began.
On the fields, you could find our campers participating in a 3-legged monster relay. Some campers had to wear an eye patch as they played other games – to look like Mike Wazowski. There were staring contests, trying to make each other laugh – which you can only imagine ended up in massive hysterics!
At the pool one of my favorite activities was seeing the campers run around in "red" water (our shallow pool), letting out screams as they opened the "doors" (kick boards). There were also eight-legged (noodle) races and scary hair-dos.
To go with the theme, we had Stolen Screams (Silent) Lunch – an all-time favorite of staff. The afternoon consisted of an intense game of Name that Tune, along with a cookie decorating contest. Each camper got to decorate her own cookie in her team's color. Then, the cookies were put together to create a picture that represented the team. It was fun, creative and quite delicious!
Bucket Brigade is always a fun team activity and a great way to cool off! The entire camp got into lines starting at a trash can filled with water which was passed down the line in ladles, spoons, drink pitchers, ice cream scoopers, bowls, cups, and coffee pitchers. Each team was trying to be the first to fill their empty can at the bottom of the hill. There were cheers as everyone tried to keep the water from spilling out of the various containers down the line. What teamwork!
The afternoon ended with Counselor Hunt where teams of campers find staff (for points) in a massive Hide and Go Seek Game. During dinner, we ate with socks on our hands and the final event (my absolute favorite) was Closing Ceremonies. Each team presented their song, banner and skit and the winner was announced…THE PURPLE TEAM!
A not so scary and definitely very fun day was had by all!!!
Alicia
p.s. Check out some video highlights below!
[bq_color]
Today's Birthdays

William – Staff
[/bq_color]
Today's Menu
[table "" not found /]
Today's Weather

High: 83°F | Low: 69°F – A sunny morning and a sweatshirt evening – perfect!