Airy Blog
Director's Blog – July 16, 2015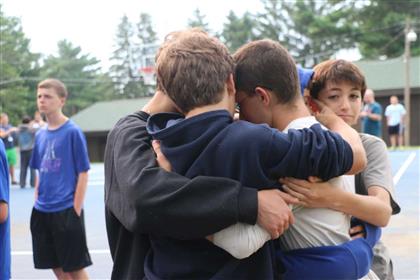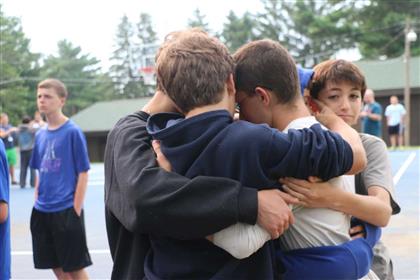 I was interviewed recently about camp, and was asked to choose one word to describe Airy. Talk about a pressure-packed moment. One word to describe 90+ years?
Put yourself in my shoes … what would be your word?
Family? Friendship? Magical? Fun? Hill? Home?
All of those words would have been more than adequate. As we say goodbye to the first four weeks of the Summer of 2015, we are all searching for words to describe the experience. The word that I chose in the interview, and that I'll share now, is "transcendent."
The Airy experience is different from what we might find anywhere else. The Airy experience features a community whose members range in age from 7 to 70. Regardless of rank or title or length of stay, we walk arm in arm. We sing and play together. We are all on a first name basis. The moment you set foot on the mountain and ascend the hill, you are a full-fledged member. And membership comes with some of the best benefits you can think of – family, friendship, fun, and another place to call home.
I am proud to be on the team that provides this Airy experience to our campers. It is an honor to work with this staff and to collaborate with them to make summer special for the campers.
Enjoy the rest of the summer, and hurry back to Airy.
[bq_color]
Today's Birthdays

Sean – Outdoors Staff
[/bq_color]
Today's Menu
[table "" not found /]
Today's Weather

High: 88°F | Low: 55°F

A simply beautiful day for our last full day of camp this session
Marty Rochlin
Director