Louise Blog
Director's Blog – July 16, 2018
GUEST BLOGGER SOPHIE ROSENTHAL – DIRECTOR OF INTO THE WOODS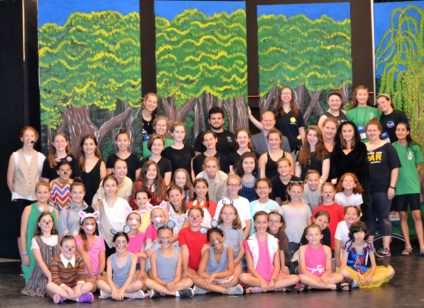 When Alicia asked me if I wanted to guest write today's director's blog, I jumped at the chance. This evening is the closing night of our musical Into The Woods Jr. that I have been lucky enough to direct, and as the Camper In Training parents came through our beautiful new theater yesterday, I extolled the virtues of our cast, crew, and drama staff who have been working hard in preparation for the show.
For the past three weeks, campers in every unit have been working hard every day, in preparation for last night's and tonight's performances. When the lights come on and the orchestra starts, these campers have their moment to shine. While I recognize my bias, musical rehearsal is one of my favorite places in camp. Campers come alive as they use their bodies, voices, and imagination to create a character of their own. Picture it – CIT performing next to Unit A, Unit B working next to Unit E backstage on our technical theater crew, campers of all ages coming together and becoming a company – a team of theater professionals that get to tell a story to their friends.
I started my Airy/Louise journey choreographing and directing the boys at Airy six years ago, and watching the campers on both sides of the mountain grow over these past summers has been my privilege. Campers this summer have exceeded every request and direction I have given them. Their smiles and silliness, but most of all their dedication inspire me every day. I know they will put on a fantastic show tonight – as they did last night.
Break lots of legs, kids! (don't worry parents, it's theater talk for good luck) I know none of you kids will see this until after camp is done, but I am so incredibly proud of you.
Sophie
Director – Into the Woods
P.S. – Down the road at Camp Airy, they performed an incredible production of Little Shop of Horrors – featuring some of our Louise campers too.  Be sure to also read Marty's blog about the performance  https://www.airylouise.org/newsfeed/directors-blog-july-16-2018/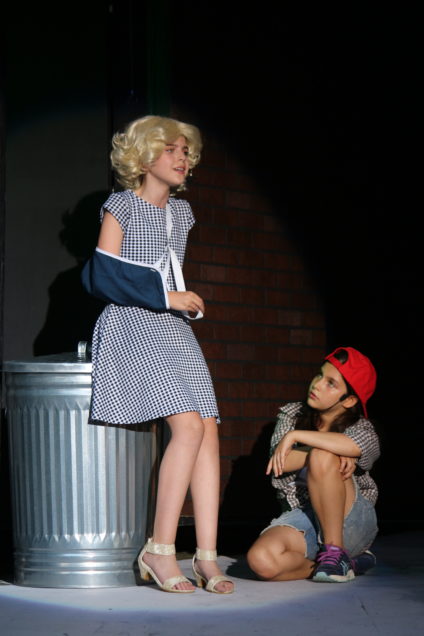 [bq_color]
Today's Birthdays

Mia – Bunk 23
Rebecca – Bunk 16
Celia – CIT
[/bq_color]
Today's Menu
[table "" not found /]
Today's Weather

High: 89°F | Low: 70°F
Sunny day, lovely evening!