Airy Blog
Director's Blog – July 17, 2016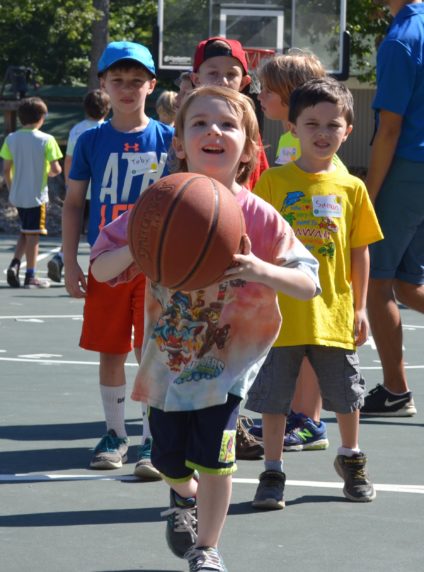 Well, now we've gone and outdone ourselves. Camp Airy opened its front gate yesterday for the 2016 edition of Camper-in-Training Day. We rolled out the green and white carpet for 55 boys and their families. From uphill to down and everywhere in-between, prospective campers participated in a condensed day-in-the-life of a Camp Airy Camper. And we also had a few surprises in store for the parents.
For the campers, the morning featured some hangout time on the playground followed by visits to Fun FactAiry, Kickball on the Uphill Ballfield, and basketball on the Village Row court. At the same time, parents took a tour of camp and then gathered at the theater for a combination of Human Anagrams, 1 vs. 100, letter writing, and a "Q&A" session with several Airy staff. We all gathered in the dining hall for a lunch that featured hamburgers and hotdogs.
From the dining hall, campers and their counselors for the day (a mix of Airy staff, volunteers and CITs) picked up mail and headed downhill. Awaiting them were the Skate Park, Go-Karts, Nature and Newcomb. Meanwhile, parents headed downhill for some time at Arts and Crafts as well as a chance to ride "Mega Zip."All around downhill, you could hear the Airy visitors having a great time. A bit later, campers and parents were invited to snack on s'mores (compliments of Airy Outdoors) and take a dip in the Airy pool.
Special thanks to the Airy team for making the day a rousing success – from planning to setup to check-in to food and activities, smiles, hospitality and fun were in great supply. We look forward to the Camper-in-Training day participants joining the Airy family for Summer 2017 and beyond.
Marty
Today's Birthdays
Jared
Ethan
Today's Menu
[table "" not found /]
Today's Weather

High: 90°F | Low: 68°F
Simply stated, a gorgeous day!