Louise Blog
Director's Blog – July 17, 2016
Camper-in-Training Day 2016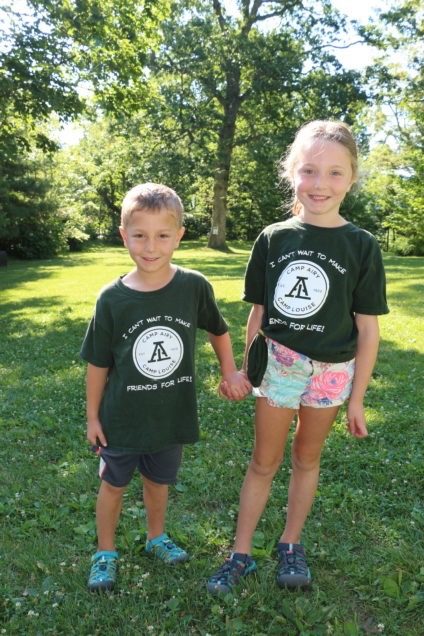 Today we welcomed 65 prospective campers into our community. Our current campers love showing off their summer home. With cheers and smiles of WELCOME TO CAMP heard all over the mountain, it was truly a wonderful day!
While our campers-in-training are put into groups and they are introduced to their bunkmates and counselors for the day, the parents are also "bunked" and given their own counselors too! Throughout the day, all of the bunks (kids and parents) get to participate in activities, tour camp and experience some of the magic that we call Camp Louise. The campers even get mail after lunch – surprise letters that their parents write them in the morning. While the campers-in-training are enjoying lunch in the Dining Hall with the rest of camp, the parents have the opportunity to hear from some of our current staff and learn more about camp in a Panel Discussion. The day ended with free swim for our campers-in-training before they were reunited with their parents as they all watched a slide show of their day here at camp. And of course, you can't leave camp without a little bit of swag…see picture.
In speaking to Karen, the coordinator of this amazing day and our very own Rookie Camp Director, she loves showing Camp Louise to prospective families. "It gives the families a taste and feel for camp." The best part of the day for Karen is seeing all of the happy faces of the campers-in-training and their parents at the end of the day. As the campers are telling their parents about their day, it is incredible to see the faces of our future campers beaming with pride about their accomplishments at camp today.
We saw the future of Camp Louise right here today during CIT Day!
Alicia
[bq_color]
Today's Birthdays

Jordy – CIT
[/bq_color]
Today's Menu
[table "" not found /]
Today's Weather
High: 93°F | Low: 67°F – Hot and sunny!