Airy Blog, Louise Blog
Directors' Blog – July 17, 2017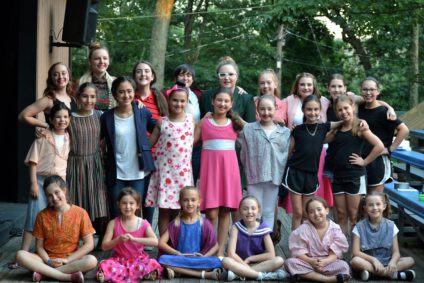 Hi, Nancy! Hi, Helen!
What's the story, morning glory?
What's the tale, nightingale?
Tell me quick about Hugo and Kim!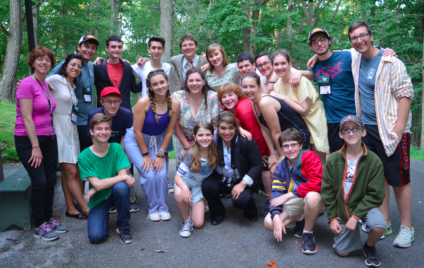 And so goes one of the adorable songs from tonight's performance of Bye Bye Birdie. The campers and staff did an amazing job putting on this incredible production. From the actors to the stage and tech crew to the orchestra, it would not have happened without each and every one of them.
On the other side of the mountain, audience members young and older saw a production of Big – The Musical which included everyone's favorite scene – Josh and Mr. MacMillan jumping on the keys of a giant floor piano. Chopticks anyone? The pit orchestra was a wonderful accompaniment, and they backed up our "Goodnight Song" to end the evening.
All of our campers got to spend some social time with each other and also see their friends perform in both the Louise and Airy shows. It is really amazing what they mange to put together in less than three weeks.
Broadway, here we come!
Alicia and Marty
Today's Airy Birthdays
Jared
Ethan
Today's Airy Menu
[table "" not found /]
Today's Airy Weather

High: 92°F | 69°F
Hot and muggy early, cooler and nicer later
Today's Louise Birthdays
Jordy – Counselor
Today's Louise Menu
[table "" not found /]
Today's Louise Weather

High: 84°F | Low: 66°F – Nice day!