Louise Blog
Director's Blog – July 18, 2017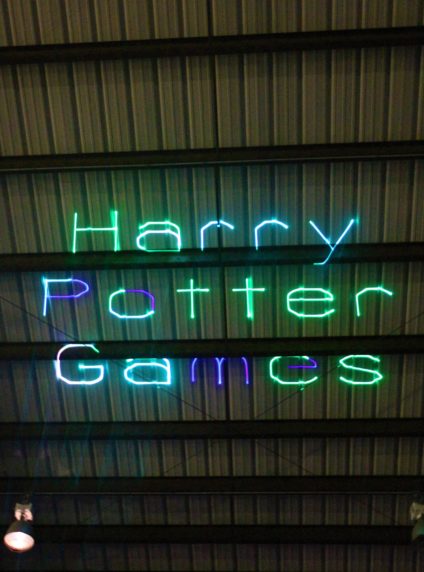 Picture this…600+ people sitting in the gym having fun, learning about science through the use of lasers and beams and colored lights. There were lights dancing around, shapes floating overhead, fog machines doing their thing, and music playing in the background.
Just when you think the show is over, up pops our Camps Airy & Louise logo in bright lights, bouncing all around and then comes the words we have all been waiting for….
COLOR GAMES 2017
And the crowd goes wild!!!
The captains, co-captains, and CIT lieutenants come running in with whistles and cheers.
And the theme is announced…
HARRY POTTER GAMES!
Bed #7 from each bunk gets called up to have the Sorting Hat placed above their heads to find out what house/team their bunk has been assigned.
Campers and staff excitedly went back to their bunks in search of their house colors, dreaming of what tomorrow's Color Games will bring….
Red Gryffindor
Green Slytherin
Blue Ravenclaw
Yellow Hufflepuff
Until tomorrow!
Alicia
[bq_color]
Today's Birthdays

Jana – CA
[/bq_color]
Today's Menu
[table "" not found /]
Today's Weather

High: 87°F | Low: 67°F – Nice day!  No storms as predicted.