Louise Blog
Director's Blog – July 19, 2018
CUE THE TISSUES….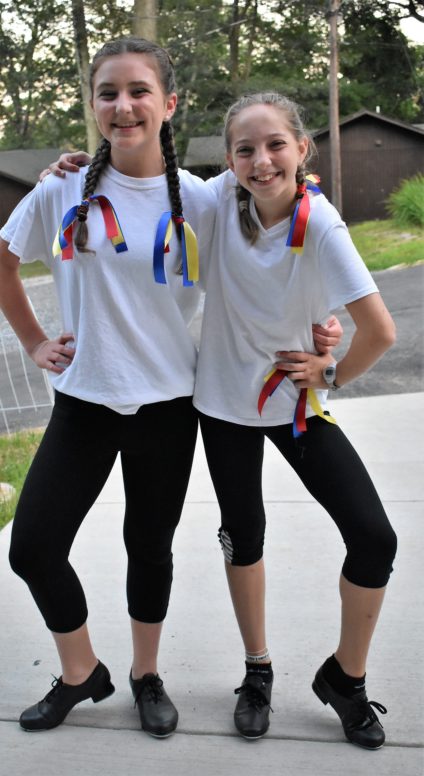 What a great way to end the first four weeks of the summer…
Campwide Cab Night dinner, red carpet photos, awards, Dance Concert, weekly slide show, pizza parties and incentives…..We certainly did pack it all in tonight!
A highlight of the session is always Dance Concert. This year's theme was "Wherever You Go" – a celebration of travel and different places around the world. In addition to unit dances, there were four specialty dances: jazz, ballet, tap, and cheer/poms.
Becca (in bunk 36) said "Dance Concert gives me a great chance to dance at camp, and it doesn't take up that much time, so you still get to go to most of your activities, but you also get to dance. I love performing and seeing the hard work pay off."
Becca and Cora (from bunk 33) are both tapping to Budapest by George Ezra and agreed that you become really close with the people in your dance – as is evident in this picture.
Many CAs are in Dance Concert, performing to Strut by the Cheetah Girls, a song about Barcelona.
CA Ellie said, "I was never a dancer, but Dance Concert has given me an opportunity to try something new in a safe space."
CA Josie said, "I stopped dancing when I was little, but my amazing CA sisters encouraged me to perform in Dance Concert with them, and that was the best decision I made all summer."
Dance CA Ella said, "At home when I dance, preparing for a performance can be intense, but when rehearsing for Dance Concert at Camp Louise, I'm able to do what I love freely with my camp sisters."
After Dance Concert, we gathered in Solarium for what has become a tradition – the CA sendoff. The CAs choose a song that best represents their summer as a way to close out the session. This year, they chose Time of Our Lives by Tyrone Wells – see below for the lyrics.
Two of the CAs (Funky and Leah) who suggested this song commented: "This song really represents our CA summer, and we think it's really meaningful. We've both been going to camp for a while and have watched the past CAs grow up. The lyrics to this song really show what our CA summer was like."
Cue the tissues…..
Alicia
Time of Our Lives
by Tyrone Wells
This is where the chapter ends
A new one now begins
Time has come for letting go
The hardest part is when you know
All of these years, when we were here
Are ending, but I'll always remember
CHORUS:
We have had the time of our lives
Now the page is turned
The stories we will write
We have had the time of our lives
And I will not forget
The faces left behind
It's hard to walk away
From the best of days
But if it has to end
I'm glad you have been my friend
In the time of our lives
Where the water meets the land
There is shifting in the sand
Like the tide that ebbs and flows
Memories will come and go
All of these years
When we were here
Are ending
But I'll always remember
CHORUS
We say goodbye
We hold on tight
To these memories
That never die
We say goodbye
We hold on tight
To these memories
That never die
CHORUS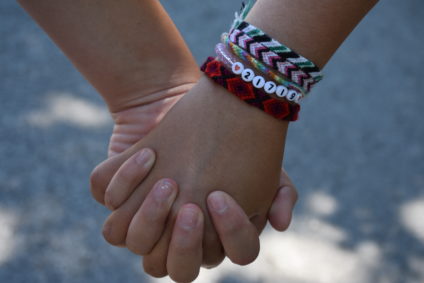 [bq_color]
Today's Birthdays

Ally – CIT

Tomorrow's Birthdays

Shayna – ST
Hannah – Bunk 34
Brie – Bunk 29
[/bq_color]
Today's Menu
[table "" not found /]
Today's Weather

High: 86°F | Low: 64°F
A gorgeous day and a cool evening – what a great way to close out the first month of camp!