Airy Blog
Director's Blog – July 20, 2015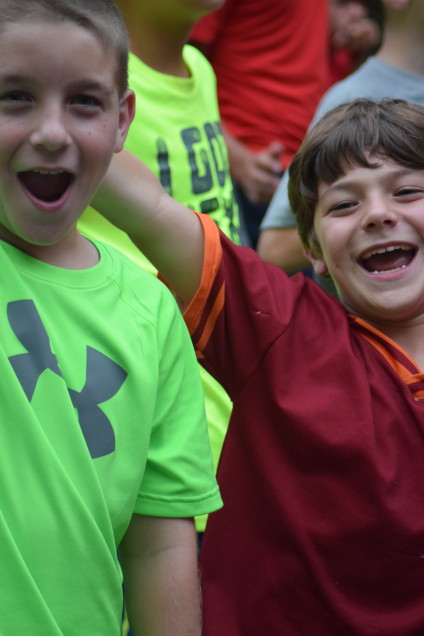 Today was a nostalgic opening day for me. I could totally see myself as a 12 year-old, coming back to Airy as an excited returning camper. Growing up, this session is the session that I attended. Back then, it was called "the second four weeks." Back then, we drove uphill, parked and unloaded our stuff. Registration was at the USH porch, we waited in a line for medical, and then we ran off to "The Row" to meet our counselors.
There was a familiar energy in camp yesterday. I was in the same boat once upon a time – I had been waiting at home for what seemed like an eternity (four weeks) for my turn to go to camp. I could not wait to see old friends and counselors, to play ball, to hang out on the porch, to just be at camp. Which friends would be in my bunk? What would the show be? Who might be general for Olympics, and by some chance, was my counselor a general last month and I missed it? (Yes, Stu Zaller, 1988)
Our campers and families already knew a bunch of camp scoop – thanks to Camp's presence online and from talking to friends who attended earlier in the summer. Still, it was very cool to see folks' reaction to the new playground, and to hear comments about how great camp looks, and of course to see campers and counselors in the ritual high fives, hand shakes and hugs.
We have a great three weeks in store for these campers. Our staff is rested and ready. The fields are green. And the birthday wheel is waiting to be spun.
[bq_color]
Today's Birthdays

none
[/bq_color]
Today's Menu
[table "" not found /]
Today's Weather

High: 91°F | Low: 73°F

We were feeling hot, hot, hot!
Marty Rochlin
Director