Louise Blog
Director's Blog – July 20, 2017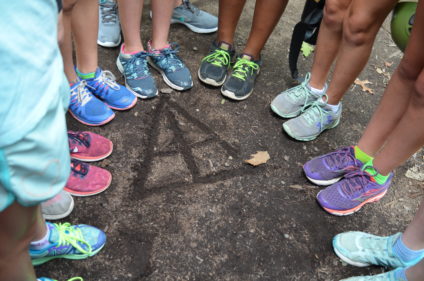 HAPPY CAB NIGHT!
It is so hard to believe that four weeks of camp have come and gone. I think the older I get, the quicker it goes. The tears began early in the day with campers missing camp before they have even left yet.  Today at lunch, I even saw a CIT crying – which confused me since she is a 7 weeker. When I asked her about it, she said she doesn't want anyone to leave…ever!
The day was filled with activities, packing and cleaning, Bunny Hop lunch, more packing and cleaning, Dance Concert, pizza parties, paper plate awards, bonding activities (because you can never have enough of them), last minute packing and cleaning, and not a ton of sleep… We have to make the most of every second together!
Since we will not all be together for Havdalah this week, our CAs (rising 11th graders) prepared a separation ceremony for us with quotes, reflections and a closing song.
The lyrics of the song really struck me – Ellie King's "See You Again"
You were standing there
Fire in your eyes
As you held me in
Said, "Sorry, I didn't write"
We've got seven days
'Til we say goodbye
Back to separate ways
I'll miss you more this time.
 Google the rest of the song. It is truly beautiful!
Emotions are so mixed here in 21719 right now. As our 2 and 4 weekers pack and get ready to leave camp tomorrow, there are 400+ campers at home right now counting down the hours until they are starting their summer at Camp Louise on Monday…not to mention all of our 5 and 7 weekers who are sad to see their friends go but are excited for second session to start.
And as Winnie the Pooh said which pretty much sums it all up:
"How lucky I am to have something that makes saying goodbye so hard."
Until Monday…Happy Cab Night and Lilah Tov!
Alicia
[bq_color]
Today's Birthdays

Shayna – Bunk 13
Hannah – Bunk 29
Brie – Bunk 23
Emily – ST
[/bq_color]
Today's Menu
[table "" not found /]
Today's Weather

High: 90°F | Low: 72°F – Another hot one – but probably not as hot as where you are!