Louise Blog
Director's Blog – July 21, 2016
Closing Ceremony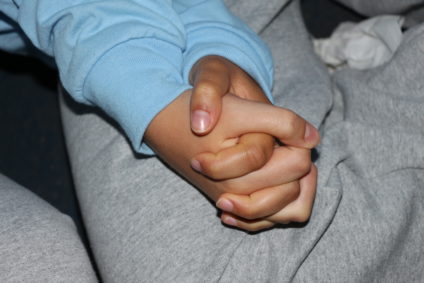 It is so very hard to believe that it is the last night of the first long session. Tonight, MANY campers were recognized for many accomplishments:
*Rock the Run – running miles around camp (top winners – 37 and 45 miles)
*Mermaid Milers – swimming laps in the pool (top winner – 16 miles which is 1408 laps)
*Isabel Carton Award – showing hard work, persistence, and discovering a passion for swim
*Logroller Records – staying on the logroller in the pool (top winners – 22 and 30 minutes)
*Farming Awards – showing dedication, interest and knowledge on the farm
And of course, there were SO many other recognitions that we discussed. Just to name some:
*Advancing to the next "color" in swim groups
*Making beautiful works of art
*Tackling different levels of the Adventure Park
*Attending conditioning workshops in athletics
*Participating in Camp Louise's show Spelling Bee and Camp Airy's Thirteen
*Dancing in Dance Concert
*Earning our camper incentive gifts – 3 year lanyards, 5 year backpacks, 7 year blankets, and 9 year jackets.
As we gathered together in Solarium after Dance Concert, we reflected on our time at camp and all that we have done – in activities, in bunks, with our old friends and new ones. We talked about all of the middot that we practiced – kindness, gratitude, leadership, and teamwork. We talked about all of the memories that will keep us warm throughout the year in those winter months until we are all together again next summer.
Every week, the CAs (rising 11th graders) have the responsibility and honor of leading Havdallah services. This is one of the many things that the STs (rising 10th graders) are already looking forward to for next summer when they enter the second year of our training program as CAs.
On this last night of the session, the CAs put together a meaningful Closing Ceremony – songs were sung, quotes were shared, and of course we ended with our favorite weekly slide show.
Some of the quotes in the Closing Ceremony spoke volumes to many campers and staff…..
"Friends are the sisters you get to choose."
"There is nothing better than a friend, unless it's a friend with chocolate."
"If you go anywhere, even paradise, you will miss your summer home."
"Be grateful for the home you have, knowing that at this moment, all you have is all you need."
"Sisters have to support you, friends choose to support you."
As we sang the final Goodnight Song of the session, you could hear many sniffles all around. And I reminded everyone of one of my most favorite quotes from our good friend Winnie the Pooh:
"How lucky I am to have something that makes saying goodbye so hard."
Lilah Tov, Camp Louise!
Alicia
[bq_color]

Today's Birthdays

Summer – Bunk 25
Ryan – Farmer
Lexi – Counselor

Tomorrow's Birthdays

Jordyn – Bunk 8
Staci – Bunk 8
Rachel – Bunk 28
Marissa – CIT
[/bq_color]
Today's Menu
[table "" not found /]
Today's Weather
High: 87°F | Low: 68°F  – Another beautiful day at Camp Louise!