Airy Blog
Director's Blog – July 23, 2015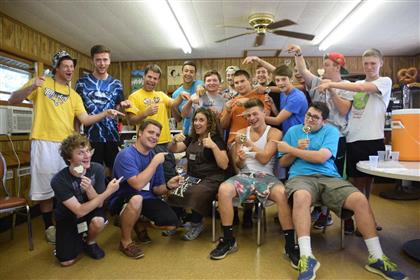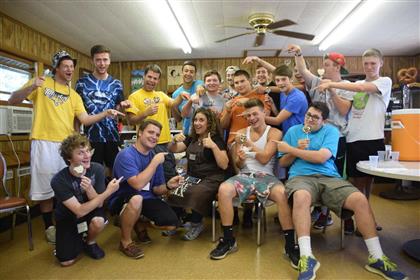 Our Airy boys have been super fortunate this week to spend time with our visiting "Chocolate Lady." Aileen is now at Airy and Louise for her third summer. In addition to sharing her chocolate delicacies with our campers and staff, Aileen also has shared her family with us. Her children are in their third summers as campers, and this summer Aileen has brought her mom along for the ride. When a business partner becomes a friend, and then that friendship grows into a camp family that comes back summer after summer, it tells us that special connections are being made at Airy and Louise.
Back to Aileen and how she helps our campers find their chocolate "inner awesome." In her own words, participants are able to feel like a "kid in a candy store." When a bunk of campers sit down in her kitchen, it is an intersection of education and confection. Aileen tells stories – and of course incorporates numerous chocolate artifacts – of the history of chocolate. Campers learn about how Montezuma, Napoleon and King Louis had a passion for chocolate. Cocoa beans were currency in some cultures. And since the best teachers know that doing maximizes learning, Aileen and the campers create and design with chocolate. From Rookies to CITs (pictured here), it is a "sweet" experience.
Aileen spends a week each at Airy and Louise. Her participation in our camps' programs – along with that of our visiting coaches, musicians, artists, astronomers, and more – adds tremendously to the activities we offer campers. Their variety and expertise, combined with what we know to be the world's greatest summer camp staff, ensures that our campers can always look forward to engaging activities. The challenge is to fit it all into the next two weeks!
[bq_color]
Today's Birthdays

none
[/bq_color]
Today's Menu
[table "" not found /]
Today's Weather

High: 84°F | Low: 59°F

It was another beautiful, sunny day at camp. We love the cool mornings and evenings as well!
Marty Rochlin
Director