Louise Blog
Director's Blog – July 24, 2018
KINDNESS DAY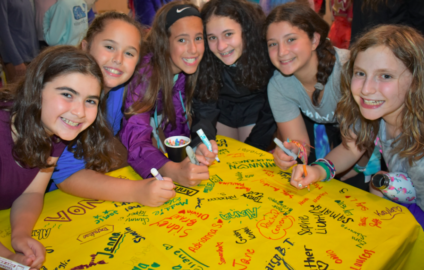 Back in April, American Camp Association (ACA) announced that July 24th would be the very first Camp Kindness Day at overnight camps across the country. I immediately knew that this was something Camp Louise had to participate in. We do it anyway, why not make it official?
Thanks to our very creative programming team, we filled our day with kindness. Starting at breakfast, we walked into a Dining Hall filled with giant posters with quotes about kindness and we talked about our favorite ones. Stories were laid out on tables talking about specific acts of kindness that people have done for others. At all meals, we listened to songs about kindness and watched some kindness videos too.
Bunks in Junior and Senior Camp worked on scavenger hunts throughout the day. They checked off acts of kindness that they accomplished, including doing someone's chores, giving someone a high 5, picking up trash, holding the door open, sharing with someone, making someone laugh, leaving inspirational notes around the bunk, playing a game with someone, smiling at 10 people, sitting with a new person at lunch, giving a compliment, writing down 3 reasons you are proud of yourself, finding something you have in common with someone, slipping a nice note into someone's backpack, just to name some!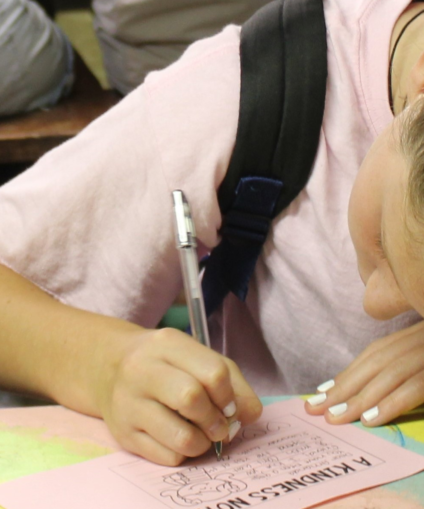 Tonight we took part in a Kindness Carnival with a number of crafts of kindness, including creating kindness rocks for ourselves or as a gift, thanking support staff around camp, making kindness banners for our bunks, creating gratitude notes, decorating buddy benches (where people can go if they need a buddy), and making pompom hug necklaces.
We also signed Kindness Pledges, learned a flash mob dance (because why not!?), participated in some activities that are kind to the environment, stopped for a kindness photo opp, and took part in a kindness challenge.
This may have been one of my favorite days of camp!
Remember –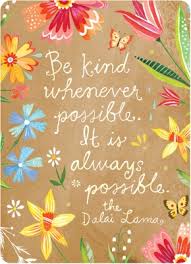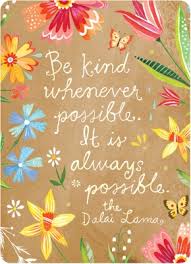 Be kind….ALWAYS!
Alicia
[bq_color]
Today's Birthdays

Kayla – Bunk 20
Lily – Bunk 35
[/bq_color]
Today's Menu
[table "" not found /]
Today's Weather

High: 79°F | Low: 71°F
Rain on and off and off and on and off – still got to all of our activities today, including the pool!