Airy Blog
Director's Blog – July 25, 2016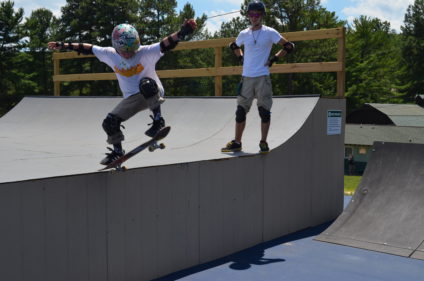 And away we go! The Second (long) Session of 2016 at Camp Airy opened on Monday, and of course we wasted no time getting into action. Throughout the morning arrival, so many campers (and parents) asked me about the new zip line and go-kart track. I can't help but smile when someone says to me "I saw that video of you on MegaZip." At lunch time in our White House dining hall, the guys were singing, clapping and stomping as we celebrated the first pizza bagel meal of the summer with "Pizza Man."
I am convinced that even with all of the exciting and fun (silly too) things that we have for campers to do, it's the opportunity to make new friendships, and to rekindle older ones, that really makes Airy special. To support the process of campers making connections, Airy staff participated in creativity and improvisation exercises during Sunday's professional development day. The team took away some new "tools" from the training, and lots of smiles and laughs.
Through this blog, I hope to welcome you into our summer home. Other email and social media efforts will give you specifics about your camper. In this space, I will try tell the stories about your sons and their time at Airy – our laughs, our celebrations, our Jewish community, and our relationships.
Thank you for sharing your sons with us – we're going to have a blast!
Marty
Today's Birthdays
Noah
Jace
Today's Menu
[table "" not found /]
Today's Weather

High: 93°F | Low: 73°F
HOT … really really hot.