Louise Blog
Director's Blog – July 25, 2016
What's Your Superpower?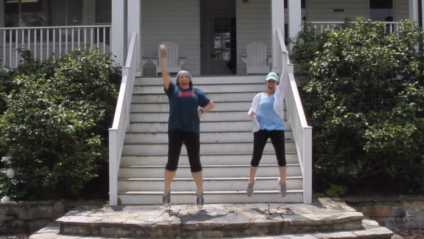 The ability to time travel, to see into the future, the ability to read others' minds… Would you choose any of these superpower if you could?
Just exactly what is a "super" power? Do we really need superpowers in order to be our best selves? What powers would you ask for? Infinite patience, endless acceptance, unlimited unconditional love? These are the powers of our staff members!
As each bunk counselor welcomes each new camper, she finds it within herself to care for and care about your children. These bunk counselors greet their new campers through bonding games, encouraging friendships, building connections and making memories. Division Heads and Unit Leaders help ensure counselors and campers are successful. Department Heads and Programming Specialists finalize their plans for camper activities. In the Dining Hall, our staff prepares to feed over 600 people, nourishing them from the inside. The staff in our Health Center helps to maintain a safe environment here at camp. And the many other folks who are behind-the-scenes strive to make each day run smoothly – maintenance, security, office staff, housekeeping and so many more!
Are these powers super? We sure think so!
Alicia
Take a look at the video we showed at lunch today to introduce all of these people who make our summer here at Camp Louise SUPER!
[bq_color]
Today's Birthdays

Rebecca – Bunk 33
Olivia – Staff
[/bq_color]
Today's Menu
[table "" not found /]
Today's Weather

High: 99°F | Low: 77°F – It was a hot one with a very brief afternoon thunder shower to cool things down.