Louise Blog
Director's Blog – July 25, 2018
Start Spreading the News…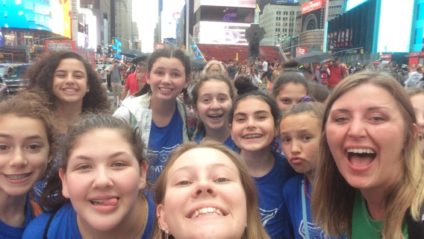 Three buses went from Thurmont, MD to Cascade, MD and straight up the highway bright and early this morning. Everyone was tired but so excited for their day in New York City!
Luckily, the skies cooperated (for the most part), and campers and staff enjoyed a lovely day of shopping, walking, and taking in the sights and sounds of The Big Apple!
When asked about the morning, Lexi from bunk 31, shared that "It was a great time to branch out and make new friends and visit great places too."
"It was really fun to see the city even though it rained," shared CA Josie.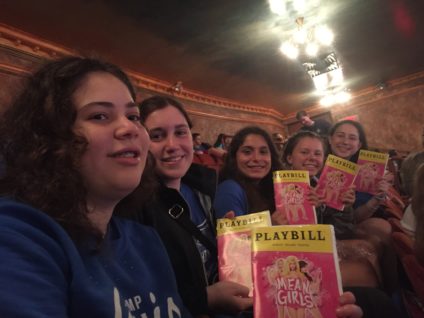 "I'm so glad I could share this amazing day with my second family. I had such an amazing time. Walking around New York with my bunkmates is such a great experience and I'm so glad I could spend the day with them!" reported Hailey from bunk 34.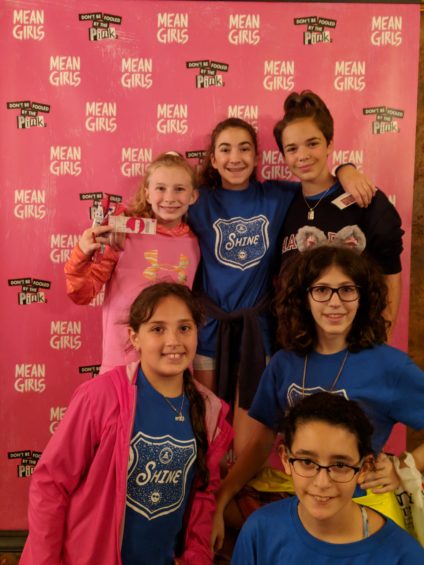 In the afternoon, we filled the seats of the August Wilson Theater to watch the extremely entertaining and laugh-out loud stage adaptation of Mean Girls. The girls really enjoyed the show! After the show, some girls waited outside the stage door to meet some of the cast while others resumed shopping.
Everyone grabbed a bite at their choice of NYC eateries before heading back to Camp!
I think Alex from bunk 29 summed it up best. She said, "The show was so much fun. It was really funny and I feel like everyone now has something to talk about and bond over when we get back to camp. The trip was great too because you get to talk the whole time and learn about the people in your group."
What a delicious and entertaining and all-around fantastic day!
Alicia
[bq_color]
Today's Birthdays

Rebecca – Bunk 15
[/bq_color]
Today's Menu
[table "" not found /]
Today's Weather

High: 80°F | Low: 69°F
The sun was shining this morning, we put up the flags, and people put their umbrellas away!  After a great morning and afternoon, we did catch some rain late afternoon, but nothing stops us at Camp Louise!