Louise Blog
Director's Blog – July 3, 2016
The Amazing Race – Israel Edition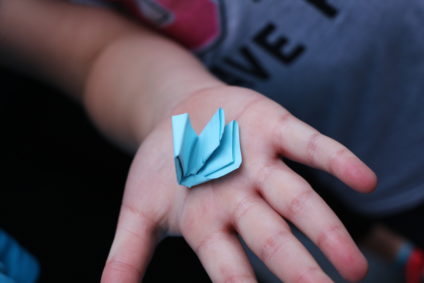 Tonight each bunk was given a passport and they headed off on their trip……our Shlichim planned a scavenger hunt and the campers got to travel to different cities in Israel. Through their journey, they learned about the significance of each city.
– In Haifa, they completed an obstacle course in the Haifa Zoo.
– On the Kibbutz, they milked a "cow" and did a wheel barrow race. Think rubber glove with a hole in it…
– In Tsfat, they worked on crafts in the artist colony.
– At the Dead Sea, they did trust games to "float" across.
– In Eilat, they searched for dolphins in the sea.
– On the Golan Heights, they picked apples.
– In Ashkelon, they learned about dinosaurs and played rock, paper, scissors, dinosaur games at the Weitzman Institute for Science.
– In the Negev, they worked together to get the water across the desert of the volleyball court.
– In Tel Aviv, they had a chance to express themselves in a style inspired by graffiti.
– In Jerusalem, they wrote wishes that our Shlichim will take back to Israel with them and put in the Kotel.
At the end of the night, we gathered together in Solarium to talk about our trip to Israel. One camper shared her wish that she put in the Kotel – I wish everyone would be kind to each other and not hate.
And there's that word again…kindness…it keeps popping up – even as we travel around the world.
Wishing everyone a peaceful night.
Shalom,
Alicia
[bq_color]
Today's Birthdays

Calli – Staff
Glenn – Staff
Robert – Staff
Sam M – Staff
[/bq_color]
Today's Menu
[table "" not found /]
Today's Weather

High: 78°F | Low: 64°F – Definitely a sweatshirt kind of day here at camp!