Airy Blog
Director's Blog – July 31, 2015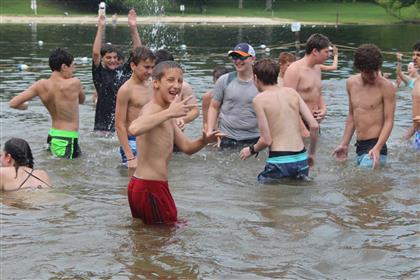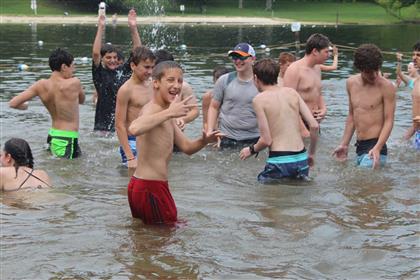 A recurring and fun theme this summer has been "Back to the Future." We have used this fun movie from the 1980's as a kind of mantra. Its meaning is simple – we made an effort during this past planning season to bring back and reemphasize some popular activities from throughout the years. So while we are proud of our new playground, baseball facility and multimedia program, we are equally excited to reintroduce things like electives, Airy Auction, and model rocketry.
Our Unit F campers took part in another blast from the past – a hike from Airy to Cunningham Falls State Park. Our boys, along with their counterpart girls from Louise, made the trek on Thursday. The event is special and unique for Unit F campers only. Once at the park, campers and staff organize for walks to the Falls, playing in the water, ball games, and just hanging out on the hill and beach. Everyone gets a voucher of lunch from the snack bar. These campers heading into 9th grade enjoy the mix of a structured activity and plenty of chill time as well. At the end of the day, campers and staff from both camps hop on their respective buses and return to camp.
Another unique aspect of Unit F is that these young people are in their last summer as "just campers;" next summer they will be in the Trainee Division. So the Cunningham Falls Trip exists as something to look forward to as these campers transition through divisions. When the session comes to a close and we celebrate "graduation" with Unit F, this trip will be one of the milestones that are referenced and remembered.
Today's Birthdays

none
Today's Menu
[table "" not found /]
Today's Weather

High: 91°F | Low: 81°F

Today was sunny and WARM before cooling off nicely at night.
Marty Rochlin
Director