Airy Blog, Louise Blog
Directors' Blog – July 31, 2018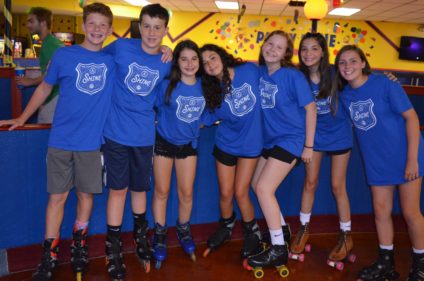 Tuesday, July 31
LOUISE MAIL:
Dear Marty,
Camp t-shirt – check. Socks on – check. Buses loaded – check.
The girls are on their way to meet up with the boys for an afternoon of fun! I am so glad the rain is holding out. I can't wait to see pictures of all of the great activities going on!
Gotta love AiryLou Afternoons out!
Alicia
AIRY MAIL:
Dear Alicia,
I just saw everyone arriving back from their trips.
Rookies said bowling is right up their alley!
Unit A said their trip to Sky Zone reached great heights!
Unit B got the ball rolling at bowling!
Unit C broke the ice with each other at ice skating.
Unit D shore had a great time at the water park.
Unit E let the good times roll at roller skating.
Unit F had fun bowling in their spare time.
And we have gotten lots of positive reports from the trainees on their overnights. Can't wait to see them back at camp tomorrow!
Marty
Today's Birthdays
Camp Airy – none
Camp Louise – Jocelyn – Bunk 24; Stephanie – ST; Melanie – Counselor
Today's Menu – Airy
[table "" not found /]
Today's Menu – Louise
[table "" not found /]
Today's Airy & Louise Weather

High: 80°F | Low: 73°F
Cloudy and rain off and on – but all activities a go!!!