Airy Blog
Director's Blog – June 28, 2015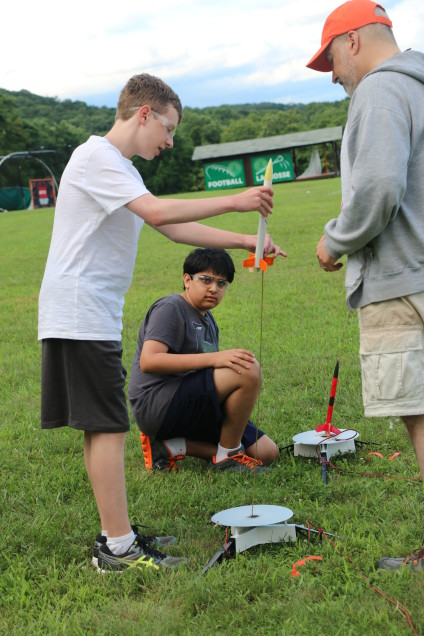 A recurring and fun theme this summer has been "Back to the Future." We have used this fun movie from the 1980's as kind of mantra. Its meaning is simple – we made an effort during this past planning season to bring back and reemphasize some popular activities from throughout the years. So while we are proud of our new playground, baseball facility and multimedia program, we are equally excited to reintroduce things like electives and the Airy Auction.
Tonight saw another blast from the past – quite literally. Model Rocketry has made a triumphant return to Airy, taking up residence in the wood shop in Arts and Crafts. Airy staffer and alum Josh Kohn, along with wife Karen, have been working with campers all through the first week of camp in preparation for tonight's launch. The event was not only captured in photos, but also via drone. Josh's son Ben flew the drone during the launch and collected some great aerial footage.
The return of rocketry, and the eager campers and staff who participated, confirmed our belief that Airy has something for everyone – for campers who are adventurous, creative, or athletic. When our campers can build something or climb something, or swim a lap or score a goal, their self-confidence soars. Children with self-confidence are more likely to try new things and take risks. Camp is the perfect, safe place for this.
Today's Birthdays

None
Today's Menu
[table "" not found /]
Today's Weather

High: 62°F | Low: 57°F
Dry, cool and partly sunny
Marty Rochlin
Director