Airy Blog
Director's Blog – June 30, 2015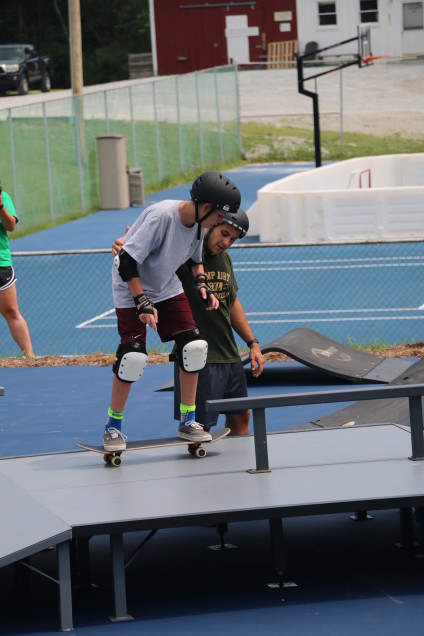 A facet of Camp Airy that we take great pride in is being able to offer a wide variety of activities and opportunities to our campers. It is our goal that any camper will find something to satisfy his skill and interests. He may be athletic, creative and/or adventurous. We will offer activities, led by talented staff members, to let him "find his inner awesome."
Our redesigned skate park is a great example. This past off season, we began to think about how we could make aspects of our athletics and extreme sports program more robust. The work started as soon as camp ended, as some staff remained at Airy to work on the BMX track. Hours and hours were spent tweaking hills and turns and drainage. We then talked about giving other areas a facelift – a fresh floor for the Chernak Gym; relocating the batting cages to the area next to the baseball field, and giving that field Major League treatment with an outfield fence, dugouts, and a permanent backstop.
Which brings us back to the skate park. The skate park was in need of some new elements, and more notoriety and exposure. Our team decided to bring the skate park to a more central location in the downhill area. The surface was upgraded, the old fencing was removed, and newly designed elements were purchased to compliment what we already owned. The result is the skate park we see today. Along with the park, we bolstered our staff with counselors specifically skilled in the extreme sport areas. This allows us to not only introduce these activities to campers trying them out for the first time, but also instruct snd challenge the campers looking for more.
[bq_color]
Today's Birthdays

None
[/bq_color]
Today's Menu
[table "" not found /]
Today's Weather

High: 88°F | Low: 61°F
Sunny and beautiful yet again!
Marty Rochlin
Director