Airy Blog, Louise Blog, News
Online Tuition Payment Available!
Paying for camp has never been simpler! Camps Airy and Louise now accept tuition payment requests online through your CampInTouch account.
CampInTouch Login
Start by logging into CampInTouch by clicking our homepage, airylouise.org, then clicking Current Families, then CampInTouch Login.
Financial Management
After entering your email and password, you will be presented with the CampInTouch My Account Page. Beneath the "Your Family" title, you will see the Financial Management link.




Within the Financial Management section, you have the ability to modify your billing information, credit cards, or eCheck accounts. Below this section, you will see a summarized statement for your camper(s) by camp season.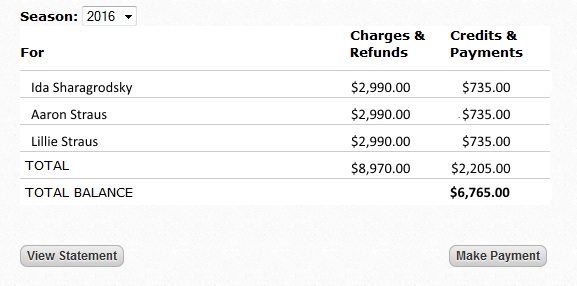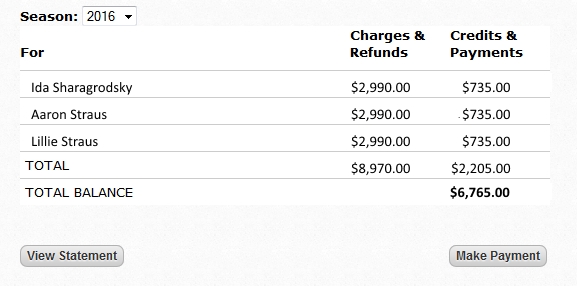 If you wish to display the details, click the "Statement" button. When ready to submit a payment request, click the "Make Payment" button. This will enable you to submit a request for payment using your stored Credit Card or eCheck account. All payments will be processed within one business day of submission.
A 1.95% credit card processing fee will be added to all credit card transactions. We are committed to providing families several options for paying camp tuition. Payments by eCheck, cash, check, or money order are not charged the fee.
Tuition payments may still be made over the phone, in person in our Baltimore Office, or by sending paper checks/money orders.
If you have any questions or need assistance, please feel free to call (410-466-9010) or email – airlou@airylouise.org.