News
Register for Add-On Experiences
We are very excited to continue to offer add-on experiences at Camps Airy & Louise. Campers will be able to raft, tube, canoe or kayak on our White Water Adventures! All activities are available to campers from both Camp Airy and Camp Louise who are rising 6th grade and above.
Campers who participate in these experiences will be part of a large group along with others in their age group. On the water trips, campers will be joined by our Outdoor Staff and guided by River and Trail Outfitters of Harper's Ferry, West Virginia.
WHITE WATER RAFTING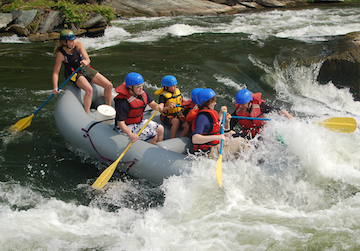 This rafting trip offers Class I-III whitewater made up of some mellow water permitting splashing and floating, multiple riffles and ledges and challenging rapids. This guided trip is a great opportunity to maximize your experience on the river and is great for beginners or campers who have rafted before! Campers will need to paddle to assist the guide in maneuvering through the water and will be taught how to do this at the beginning of the trip.
ANTIETAM TUBING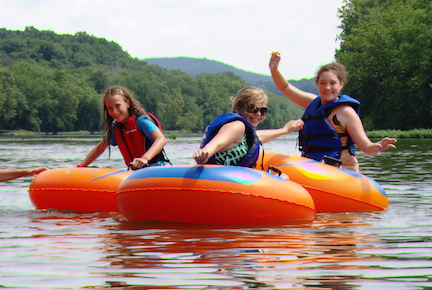 Join us for a one-of-a-kind tubing trip which simply has it all! You will pass Burnside Bridge and float through Antietam National Battlefield. As you float on the riffles and ledges of this scenic, beginner whitewater stream your cares will melt away!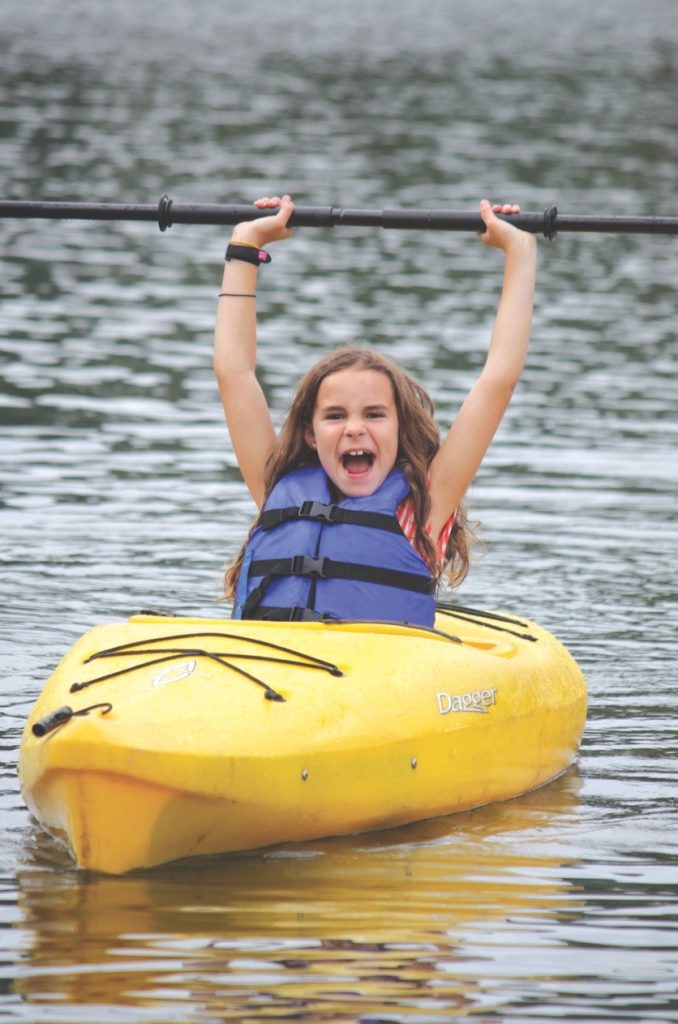 PARK & PADDLE / MELLOW TUBING
Launch a canoe or kayak from River & Trail's river landing and spend time paddling or just floating on the Shenandoah River, 6 miles above Harpers Ferry. Then splash and play some more on the Shenandoah River tubing trip, where you can "kick back and enjoy" some small rapids before beginning your leisurely float down the river.
Register
Add-on Experiences cost $75 if paid before June 11, $95 after June 11.
To register for add-on experiences, send in the registration form and a check for the correct amount to Camps Airy & Louise, 5750 PARK HEIGHTS AVE. STE 306, BALTIMORE, MD 21215. You can download the form for printing here.
Or
Register online below! Note that online registration fees include a 1.95% credit card processing fee. The cost of this trip is non-refundable.