Airy Blog, Louise Blog
Why Camperships Matter
Summer camp can be one of the most rewarding and unforgettable experiences in a child's life. At camp, kids try out new activities, learn new life skills and grow in a unique environment that is very different from year-round home-life. A lot goes into making your child's summer at camp a success. Updated facilities, fun programs, and trained staff members are a must. As a result, camp tuition can add up quickly, at times beyond the reach of many families. This is why Camps Airy & Louise, make camperships available to hundreds of families each summer, through the many donations we receive to The Awesome Fund.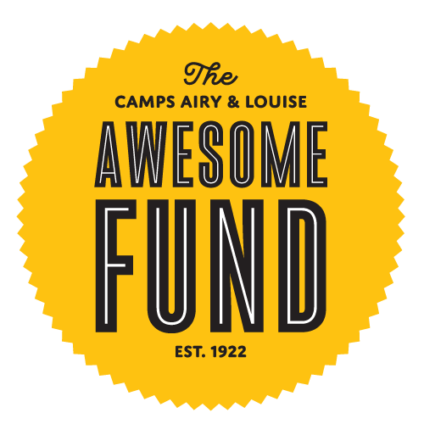 Here are a few reasons why camperships matter to us so much, and why The Awesome Fund needs your support:
Camperships allow every child to experience a summer at Camps Airy & Louise
Your children deserve the best. And after working hard at school all year, spending a summer at camp is just what they need to relax, recharge and have fun. But, what if your family can't afford the cost of sending your child to a residential camp for 2, 3 or 4 weeks at a time? Since first opening our doors in 1922, Camps Airy & Louise have been dedicated to providing all Jewish children a summertime experience that both enhances their Jewish identity and creates opportunities for self-growth and life-skills – regardless of their income level. In fact, both camps were originally created as a way to help underprivileged Jewish youth escape crowded city neighborhoods each summer, developing lifelong friendships and a strong commitment to Judaism., After nearly 100 years, we still e remain committed to providing every child with the opportunity to have the summer of a lifetime.
Camperships help foster self-growth
At Camps Airy & Louise, we encourage boys and girls to develop their self-confidence, self-expression, and self-advocacy through the freedom inherent of the summer camp experience. While at camp, children are free from the pressures of school and home and can discover their true selves. The confidence they gain in summer camp then extends throughout the school year, helping them grow and succeed in life. These skills are important for all children, regardless of the income levels of their families. Camperships enable those boys and girls who could not otherwise afford camp tuition to experience the same life-altering events as their peers, giving them equal opportunity for growth and development that will bridge gaps and level the playing field for them for the rest of their lives.
Camperships enable Jewish children to learn about their identity in an inclusive environment
This past summer, over 1,600 Jewish children from around the country and even the world, joined us at Camps Airy & Louise and were fortunate enough to experience the awesomeness of summer camp firsthand. At camp, boys and girls from all walks of Jewish life are exposed to a warm, welcoming, inclusive sense of community that promotes Jewish identity without judgement. From wearing white on Friday nights to partnering with our twin city in Israel and engaging in social action, at Camps Airy & Louise, extending a positive sense of Jewish identity beyond school and into campers' wider life is a lesson every child can benefit from and extend into their personal lives as they grow up. Providing camperships to Jewish children gives them a unique opportunity to learn about their Jewish identity and discover the vibrant community to which they belong.
Camperships enable children to learn life skills in new and fun ways

Over the nearly 100 years of Camps Airy & Louise's existence, over 100,000 camp alumni have become leaders in their fields, contributors to their community and supporters of social action efforts to this day. Summer at Camps Airy & Louise creates teachable moments through every activity, encouraging flexibility, conflict resolution, teamwork, leadership skills and communication skills. Away from their parents, children can become more independent and learn new and mature ways to engage in activities -with the support from counselors, of course. Studies show that children who come from families of lesser means often struggle in school and are challenged when it comes to adopting new life skills. Camperships give boys and girls regardless of their income levels the opportunity and encouragement needed to practice and improve on skills in an exciting environment, helping them create a skill store to last a lifetime.
We need your help to provide every camper with an experience that lasts a lifetime.
As you can see, camperships matter so much to the Camps Airy & Louise family, because they allow us to give every Jewish child a chance at an awesome summer camp experience. But we cannot do it without your help. This past summer, camp alumni, families, and friends helped raise more than $85,000 in camperships to assist more than 300 families with tuition. Please help us do the same this coming summer with a gift online to The Awesome Fund or by calling Director of Development, Lauren Perlin at 410-843-7340.