Airy Blog, Louise Blog
Why Tomorrow's Leaders are Going to Camp Today
Why do children go to camp? Summer camp can be one of the most rewarding, life-changing and unforgettable experiences in a kid's life. At camp, boys and girls are embraced by a community of caring counselors and staff members who provide a hands-on education that leads to self-respect and growth in many areas. All of the outcomes—making friends, learning from one another, overcoming challenges and staying active prepare them for future life experiences and equip them with the ability to become great future leaders.
With the right guidance, mindset, tools and knowledge, any child can step up and become a leader. And camp is the perfect place to lay the foundation. At Camps Airy & Louise, we know that camp is so much more than swimming in the lake and singing bonfire tunes. We want your sons and daughters to get the most out of their summer camp experience. That's why we provide a fun and awesome environment that also fosters key skills that every leader must possess.
At camp, we help your kids:
LEARN BY EXAMPLE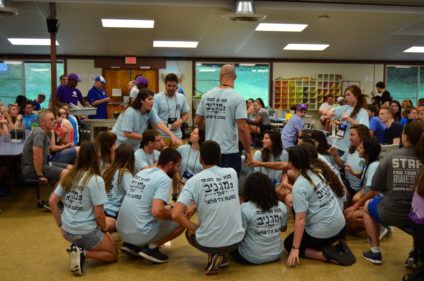 Counselors are the ultimate role models at camp. Relatively close in age to the campers, our counselors livewith your kids, take them to activities and mealtimes, ensure their needs are met and lend a supportive ear whenever necessary. Campers simultaneously view counselors, close to them in age, as responsible authority figures and older siblings. They feel more comfortable confiding in them than to parents, teachers or older camp staff.
This helps inspire campers' independence, encourages communication and reduces the campers' fear of authority figures. What's more, when a camper sees a counselor model positive behavior, the possibility increases that he or she will learn by example and begin acting more positively as well.

LEARN ABOUT BEING PART OF A COMMUNITY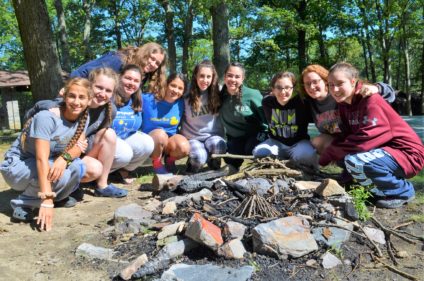 Spending a summer at camp is like joining a tight knit community for the season. Camp teaches boys and girls what it's like to actively participate in a community – what support and benefits you receive and what responsibilities you are charged with. The skills learned and confidence acquired while living in the camp community environment serve as the foundation of the sense of community and communal responsibility that boys and girls will grow to carry with them throughout the course of life. Through interactions within the camp community, children develop greater acceptance, tolerance, diversity and interpersonal communication skills. These skills help children refine their own identity. They can then grow to understand, respect and feel a certain sense of obligation towards members of their present and future communities.

LEARN SOCIAL ACTION
There is no minimum age requirement for learning the value of helping others. While this lesson is sometimes neglected during the school year as a result of heavy curriculum loads, at camp, helping others can be made into a fun and extremely rewarding activity.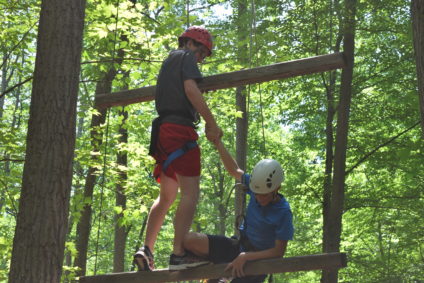 When campers feel a part of a larger community, the next logical step is to step out of the camp bubble and extend a hand to those community members in need. At Camps Airy & Louise, we pride ourselves on fostering a deep sense of social action within our campers. That's why, in recent years, we've launched projects to bring some joy to sick kids in America and in Israel <link to social action blog post>. We believe that instilling the value of social action at a young age will encourage our campers to be leaders and lend a hand to those in need for years to come.

LEARN ABOUT THEIR IDENTITY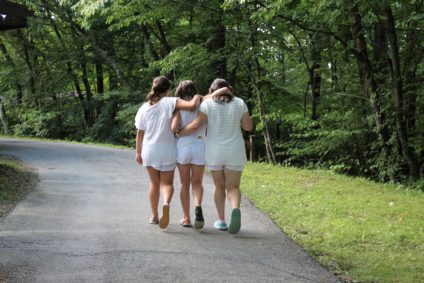 To be able to truly lead, you have to know where you come from. That's why faith-based camps, like Camps Airy & Louise, work to teach campers about their their religious identity. Through songs, traditions, Friday dress codes and more, we aspire to weave an inclusive identity education into our camp experience. This way, boys and girls of today can grow to become leaders in their future Jewish communities – as school teachers, fundraisers, clergy members, youth group leaders and more.

LEARN SKILLS THAT WILL HELP LEAD
Camp is also a great place for boys and girls to learn practical skills that can help them become positive role models and effective leaders. The challenging, interactive and fun camp activities -from sports to arts and crafts, drama to camping, increase kids' awareness, improve their confidence and promote strong social skills. Campers learn to work in and lead teams, developing resilience, the ability to better cooperate and an empowering attitude towards successes and failures.
As you can see, the camp experience is the perfect place to foster a sense of leadership in the children and youth of today. Those who go camp are fortunate to be exposed to emotional and practical skill-building activities and lessons, driving them towards future leadership roles.