Fall Festival Celebration
The entire community is invited to join us at Camp Airy as we celebrate fall with a mega-event you won't want to miss!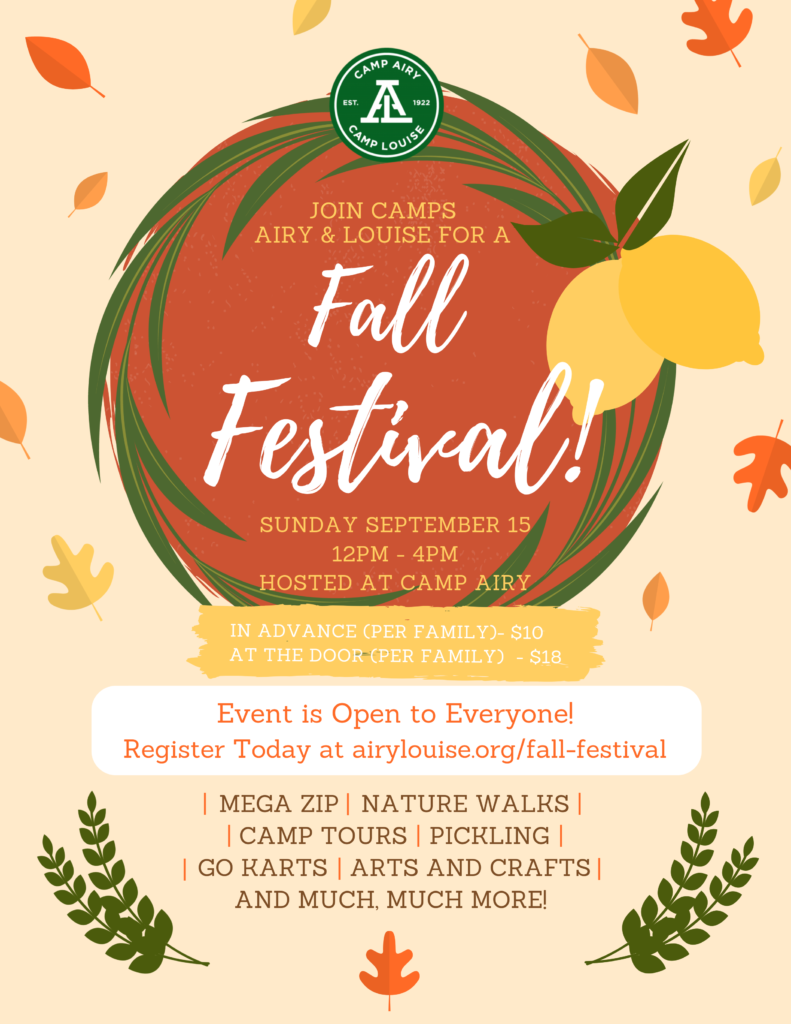 Unfortunately, with it being such a busy time of year we've decided not to host our Fall Festival that was previously scheduled for September 15th. We hope you understand and look forward to seeing you at future Camps Airy & Louise activities.