We know that food is critical to a successful summer for both our campers and staff. We take pride in our nutritious, delicious meals.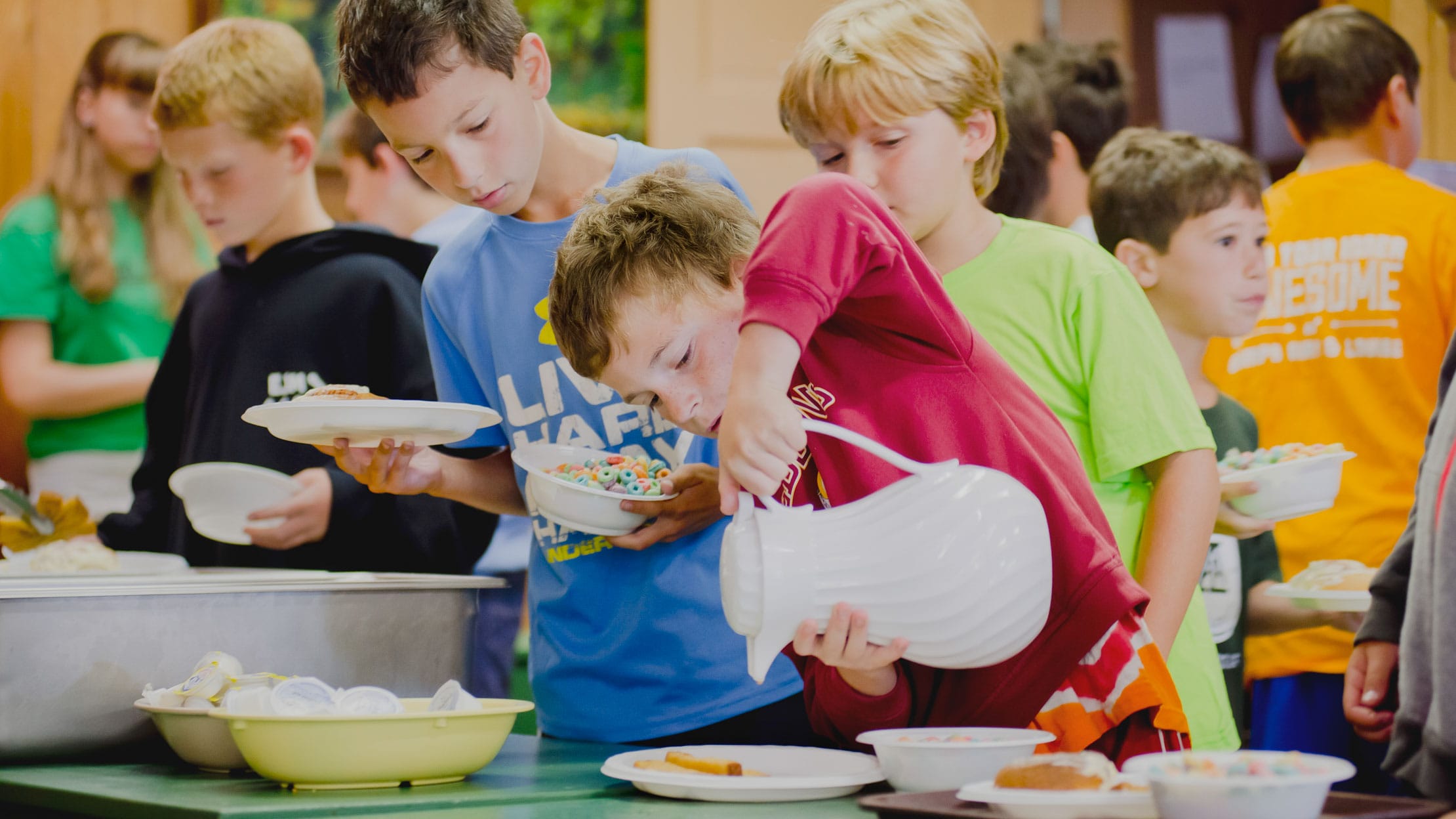 All our meals are prepared fresh daily, served buffet-style and are "Kosher style" (meat and dairy products are not combined in a single meal and no pork or shellfish products are part of our menu). We plan menus to take into account camper tastes, nutritional needs and fun dining experiences. To keep up with active campers, snacks are also offered at appropriate times during the day.
Dietary Needs
If you have specific dietary issues, please contact us. Every meal includes options that are suitable for gluten free, lactose intolerant and vegetarian campers.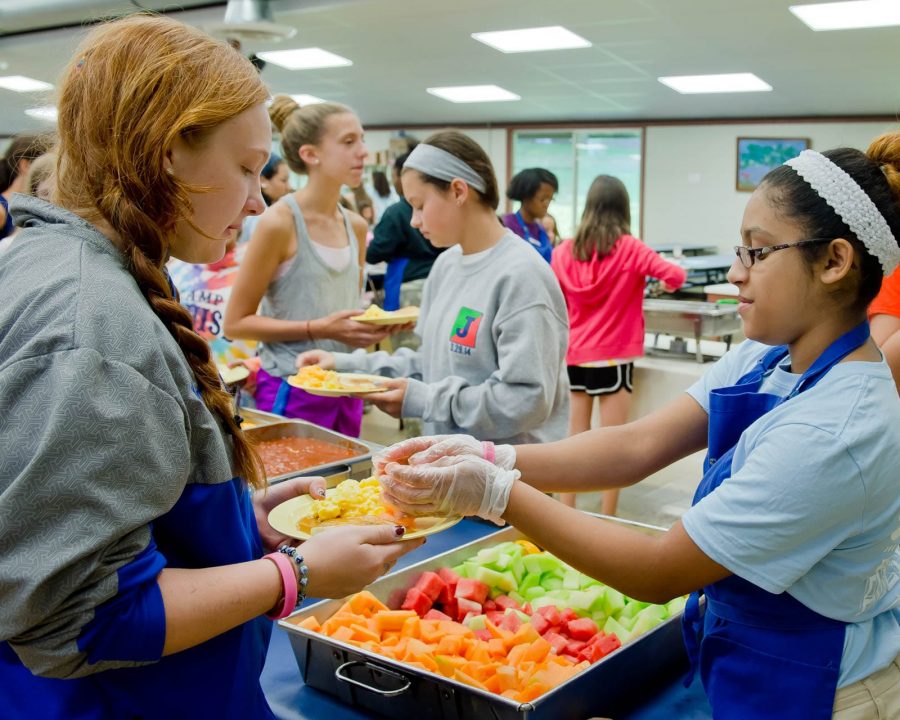 Sample Menu
| | |
| --- | --- |
| Breakfast | Scrambled eggs, french toast, hot/cold cereal bar, fresh fruit, |
| Lunch | Baked ziti, steamed broccoli, salad bar, garlic bread, fresh fruit, peanut butter and jelly sandwiches, and ice cream for dessert |
| Dinner | Taco bar, salad bar, pasta bar, grilled vegetables, fresh fruit |