Airy Blog
Why Send Your Son to an All-Boys' Summer Camp?
Why would you send your son to a boys-only summer camp? Sleepaway camp is a powerful experience in children's lives. Most children are taken to school, driven to organized, regimented after-school activities, and spend the rest of their time at home on some electronic device. The average American child today spends 7.5 hours a day on electronic media. But sleepaway camp is a time when children put away the iPad to take risks in a safe environment, learn a new skill or hone an old one. Immersed in nature and unplugged from their devices, children can step out of their comfort zone to view themselves differently.
But why choose a single-sex sleepaway camp? Today, most schools and after-school activities in America are co-ed. Studies have shown the advantages of co-ed schools, but being amongst their own gender is also beneficial for both boys and girls. Here are six reasons why parents choose to send their boys to an all-boys camp.
Lowers Focus on Appearance
At a single-gender summer camp, both boys and girls are freed from the pressure of looking good for the opposite sex. Boys can choose clothing that makes them feels comfortable and expresses their personality, building up their identity in a way which bolsters their self-esteem.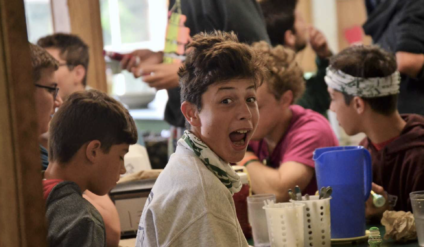 Builds Self-Confidence
 A single-sex summer camp removes the stress of performing for the opposite sex. A boy can cheer on his friends or try something new without feeling nervous that he'll mess up in front of the girls. Boys report feeling more self-confidence and less anxiety when at an all-boys' camp. Marty Rochlin, Director of Camp Airy, suggests that, "Guys will let down their guard, be more open and less judgmental. Guys will be more spontaneous without their female peers around."
Step Away From Gender Stereotypes
Another benefit to a single-sex camp is that it gives boys permission to break loose from gender stereotypes. Without girls around to take on – or be made to take on – traditionally 'feminine' roles, boys can drop their macho exterior and reveal their nurturing side. Boys also feel empowered to try out artistic and creative activities that they might otherwise dismiss as 'girly', or refuse to seriously attempt out of fear that girls will outperform them.
Build Close Friendships
Single-gender camps present boys with the opportunity to build closer relationships. Without the distraction of romance, boys can forge deeper male friendships which last a lifetime. "Camp friends lead to college roommates, wedding groomsmen, and, in my case, all 12 members of our fantasy football league – some of those ties go back 25+ years," says Marty.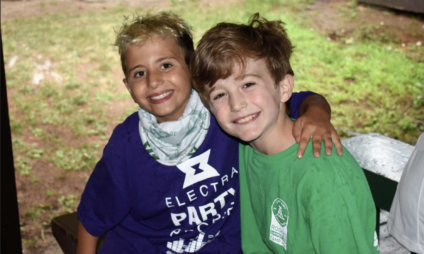 Enable Strong Role Models
With around 43% of American children growing up in homes without a father, boys are in great need of a connection with male role models. Counselors become leaders with whom boys can enjoy a trusted relationship and turn to for guidance as well as fun times. A boys-only camp sets the scene for those vital connections to be made.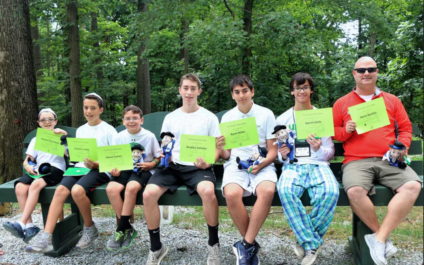 Focus on Boys' Needs
At co-ed camps, compromises are sometimes made between what is best for the girls in the camp and what's best for the boys. At single-gender camps, the whole experience is focused on what boys really need. Surrounded by peers and male role models, boys can feel a powerful sense of belonging at an all-boys' camp that can be weakened when they're distracted by girls.
A boys-only camp can impact on your son inside and out. From their internal sense of self to life-long friendships, from discovering new abilities to gaining strong role models, an all-boys' summer camp can change your son's life.