Airy Blog, Louise Blog
Artists' Diaries: Dancing at Camp Changed My Life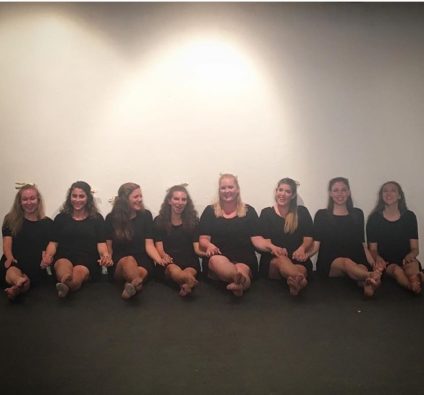 My experiences dancing at camp gave me lessons I still carry with me, despite having left camp and dancing behind for the working world after 2016. I learned what makes a strong leader, what a team can accomplish together, how to empower others, and to feel grateful for every moment of doing something you love. No other job in the world will ever compare.
As Camp Louise's new theater (aka "Jill's Place)  begins to come to fruition, I think about the memories that current and future campers and staff will make. On that new stage, passions will be discovered, lifelong friendships will bloom, confidence will grow, and joy will be shared. This space will be full of stories to be told.
I've been a dancer since I was two years old. I took it seriously from an early age, dancing competitively and training in lots of different styles. I discovered that feeling of flying, of moving the right way to the right piece of music, and being able to feel that rightness in your bones and your muscles and your breath. I simply loved it.
But the culture of the dance world is not a simple one. It's a tough one where you sometimes don't feel good enough, strive for attention, and constantly compete with other dancers and yourself. Around the time I started high school, my love for dance started to be drowned out by the pressure to work harder, do better, seek perfection that I now know doesn't exist. Still, I kept dancing, because who was I without it?
But dancing at camp was different. I started at Camp Louise as I entered fourth grade, and it immediately became my favorite month of each year. As a young camper, I performed in Dance Concert almost every summer, and I wondered if maybe dancing didn't have to be so serious. Maybe it could just be about the fun and the friendships. It gave me a freedom that I wish for every child to know.
As a high-school aged camper, we chose departments in which we would train to be counselors, and I instinctively chose the dance department. Part of me considered choosing something else and expanding my interests since my relationship with dance was a little shaky. But I quickly learned that the dance department at camp was not just a place where I could feel comfortable and use my skills. It was home.
I climbed the ranks of dance department from trainee to staff member to Department Head. Over the years, I felt inspired as I taught choreography to campers who had never danced a day in their lives, and I watched them perform on stage with big cheesy smiles. I observed that feeling of "maybe this how dance is supposed to be" in some campers who danced year-round. I saw myself in them, and I shared in their summer joy. I witnessed the gifts that performing at camp gave to so many kids, and I felt lucky to be a part of their journeys. I gained confidence, I felt pure excitement to wake up and dance every day, and I met and collaborated with people who brought out the best in me. Teaching made me fall in love with dancing all over again.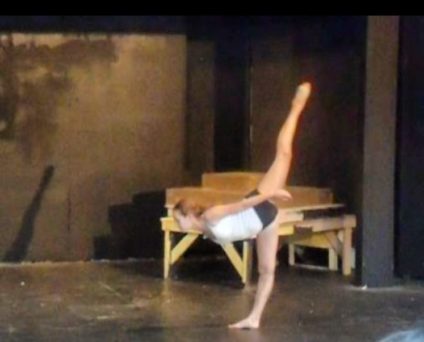 Still, there is no feeling like getting up on that camp stage and performing yourself. I was fortunate to be a part of some incredible staff dances from flashy, fun jazz pieces to meaningful contemporary pieces. As Department Head, I poured my heart into my own staff dances and felt proud to perform them with my amazing team. There is no other place where every single person in the audience, whether they know you well or not, is actively supporting you and cheering you on. It does wonders for campers, and it did wonders for me. I felt that feeling of flying again.
"Dancing at camp is better than dancing anyplace else." I've said this countless times, and I've always meant it. It's like the outside world is stripped away, and all that's left is love.