Airy Blog
Camp Airy Director's Blog – July 20, 2016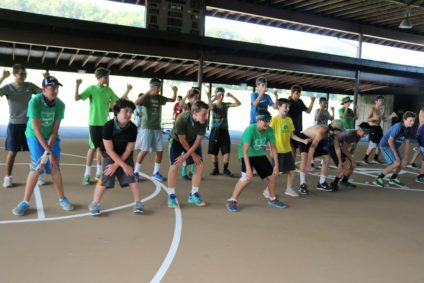 What's better than the opening night of the Camp Airy Olympics? That's an easy one- the first FULL DAY of the Camp Airy Olympics.
What did we do today?
Scavenger Hunt
Amoeba Tag
Outdoors Challenge
All-Star Games
Bunk Inspections
The Amazing Race
Spike Ball
Synchronized Dancing
Track and Field
Swim Meet
Team Skits
Song Fest
Family Feud
Waiting for us on Thursday – Breakfast Bingo, Inspections, All-Star Games, Flag Presentation, Tug-o-War. Will perhaps a silent meal make an appearance?
The day is bittersweet. For as exciting and exhilarating as Olympics are, it means we are turning the page to the the last full day of camp. Lots of fun and lots of emotions for this day. I look forward to every minute.
Marty
Today's Birthdays
none
Today's Menu
[table "" not found /]
Today's Weather

High: 88°F | Low: 70°F
It never gets old saying this – Another beautiful day in Thurmont