Airy Blog
Director's Blog – August 10, 2016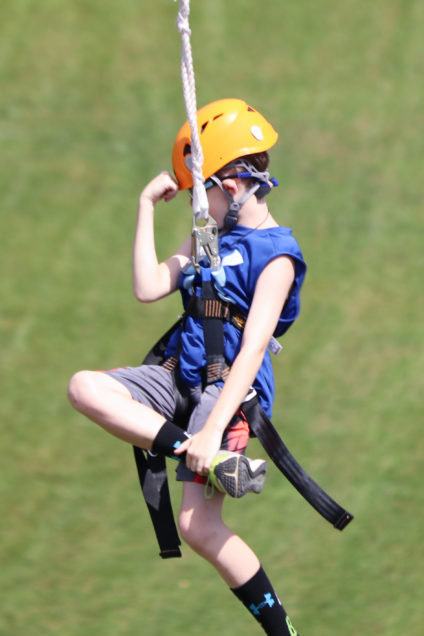 For the final time this summer, let's play everyone's favorite blog game show – CAPTION THIS!
A. In a new camp offering, yoga meets zipline in an activity we like to call "Zipping Rhino."
B. Airy's new "Creative Posing" clinic continues to grow in popularity.
C. Life imitates art, as a camper pays homage to Rodin's "The Thinker."
Let's give a hand to both the camper and the photographer who unknowingly teamed up to provide this image. Kudos to the camper and his creativity (not to mention bravery … when I rode Megazip, I held on tightly). And kudos to the photographer for clicking his camera at just he perfect moment.
Wednesday marked our last, full "regular" day of camp. Our Olympics begins later on Thursday amid a sea of Green and White. Our Generals Billy and Nathan have quite a show in store for camp. Olympics will share the spotlight with our final Shabbat of the summer, and the always-special-and-sentimental Havdalah led by this summer's CITs.
All of this is perfect backdrop for this week's middah of the week – "Friendship." Please continue to follow along with all that is happening here at camp through this blog and other Airy/Louise social media.
Marty
Today's Birthdays
Hayden
Jaden
Ethan
Eli
Today's Menu
[table "" not found /]
Today's Weather

High: 90°F | Low: 73°F
Mostly sunny and humid