Louise Blog
Director's Blog – July 11, 2018
DOUBLE DARE – CAMP LOUISE STYLE!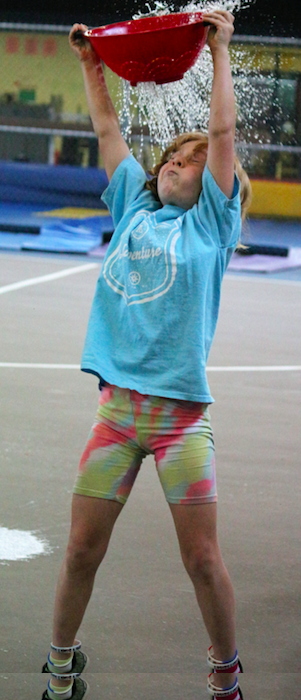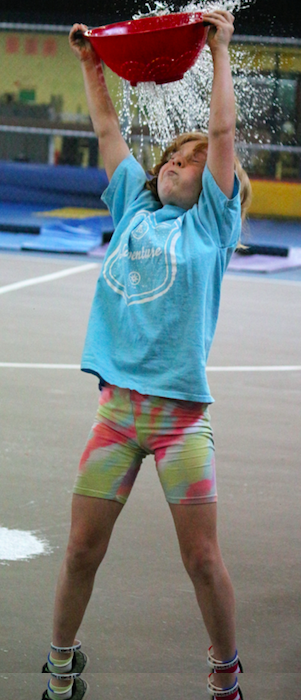 This year, Camp Louise launched its very own Double Dare Tournament. Campers from Junior and Senior Camp formed teams of eight and began competing in the preliminary rounds held earlier this week. Campers engaged in a trivia Q & A to gain points. They were also given the opportunity to challenge their opponents in a physical dare.
Picture some of these physical challenges…..campers balancing dice on a popsicle stick, transferring marshmallows from one bowl to another using only a straw, hunting for gummy bears in a bowl of whipped cream, bouncing ping pong balls out of a box taped to their back, transferring cotton balls from one place to another using only their nose and a bit of Vaseline, moving a cookie from their forehead to their mouth without using their hands, getting water balloons into a colander which is perched on a player's head, stuffing balloons into big clothes, flipping toast over a player's head, or popping water balloons by sitting on them for points.
The campers displayed their creativity in the naming of their teams: Units A & B had Spiky Coconuts, Dare Devils, Girl Squad, Shining Stars, and Avocado Tigers. Units C-F had Piglets, Dino Nuggets, Teenage Mutant Ninja and Krazy Kids. The trainees were out on trips and not able to participate, but they came and supported the finals!
And now what we have been waiting for – tonight's evening activity consisted of the finals. Spiky Coconuts and Shining Stars from Units A & B and Piglets and Krazy Kids from C-F faced off with trivia rounds and small challenges. Tension grew and the winners got to advance to the 8-point obstacle course. For the challenge course, players had to retrieve flags from slime, plastic balls, balloons, sprinklers, pounds of flour and other obstacles within the allotted time.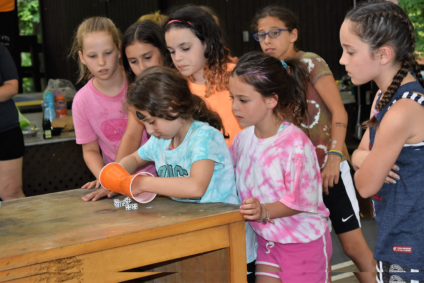 And the winners are…..The Shining Stars and The Piglets!
The campers are already talking about making this new evening activity a Camp Louise tradition. They LOVED it! How could you not? It sounds amazingly fun even just reading it!
And as if that wasn't enough fun, all campers had the opportunity to enjoy an impromptu night swim in our Louise pool.
It doesn't get any better than this. Oh, but wait – it absolutely does! We have so much more fun planned!!! Stay tuned…
Alicia
[bq_color]
Today's Birthdays

Jeff – Marketing
[/bq_color]
Today's Menu
[table "" not found /]
Today's Weather

High: 89°F | Low: 64°F
Another sunny day in 21719!