Louise Blog
Director's Blog – July 27, 2018
MIDDAH OF THE WEEK – COURAGE/OMETZ LEV
As we begin our second long session of the summer, we introduced Middah Girl. As a refresher, Middah Girl is our superhero who emulates the middot/values that we talk about, teach and value here at Camp Louise. More on Middah Girl from my June 29th blog – https://www.airylouise.org/newsfeed/directors-blog-january-29-2018/
Here, you can see the middot we have focused on each week at camp: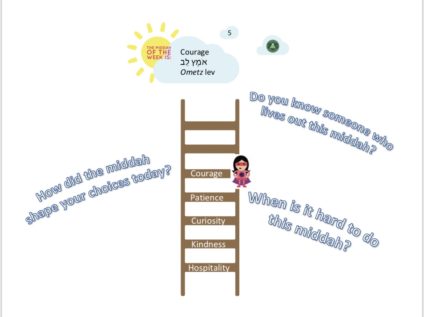 Our new middah of the week was courage. We often ask:
What would Middah Girl do?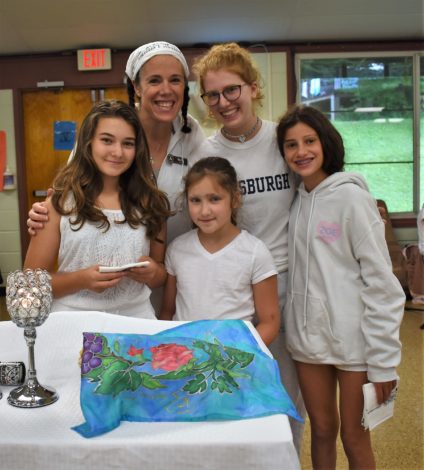 Well, this group of campers can certainly tell you. They were nominated to light candles on Shabbat by demonstrating courage:
Always trying to help friends in her bunk who may be sad
Not being afraid to reach out to new people and always having a smile on her face
Trying any activity
Doing anything she can to help her friends have a great summer
Trying out for the musical
Always reaching out to new people in the bunk
Making sure everyone is included
Never being afraid to talk to someone new or bring new people into her friend group
Never giving up even when confronted with some challenging tasks during her lifeguarding class
I continue to be incredibly proud of our campers and all of the middot they demonstrate every day!
Shabbat Shalom,
Alicia
[bq_color]
Today's Birthdays

Izabella – Bunk 35
Mark – Cook
Michal – Kitchen Staff
[/bq_color]
Today's Menu
[table "" not found /]
Today's Weather

High: 87°F | Low: 66°F
A nice day with an afternoon storm which cooled things down.  We had a perfectly lovely evening – all outside!