Airy Blog
Director's Blog – July 29, 2017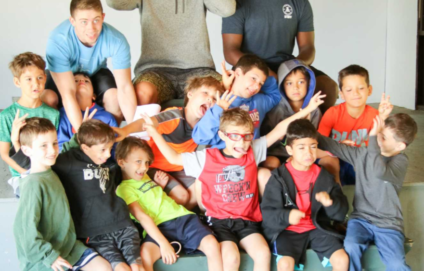 And just like that, our Week 1 Rookies are headed home. This picture (Bunk 29) truly captures their personality – funny, genuine, diverse, playful, and strong-minded. They do many things as a group – like take a photograph – but each adds his own spin and variation to it. When we think of these rookies, we think:
R – Ready for anything
O – Outrageous
O – Outgoing
K – Kind to each other
I – Incredible counselors
E – Excited every day
S – Super Campers!
Airy's Rookie program is unique when compared to others for one main reason. While other camp Rookie programs run after all other campers have departed for the summer, Airy (and Louise) Rookies participate in full-fledged camp. So the taste of camp they get in their week at Airy is authentic to what they will (hopefully) experience next year as a two- or three- or four-weeker.
We are thrilled to have spent this week with our Airy Rookies. We can't wait to see them next summer! Special thanks to Zach and the counselors – Cam, Sam, Jacob, Chad, Jeremy and Mitch – for doing a great job.
The good news is this – Another Rookie group comes tomorrow … YES!
Marty
Today's Birthdays
none
Today's Menu
[table "" not found /]
Today's Weather

High: 80°F | Low: 56°F
Chilly and rainy, then sunny and mild, and finally a cool, clear evening.