News
Partners in Social Action – Camp Airy Helps Lifts Spirits For Sick Children In Israel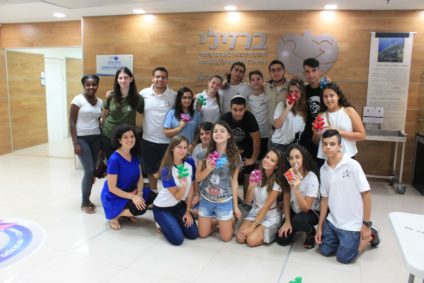 Fostering self-growth and building life skills, summer camp is much more than swimming in the lake and roasting marshmallows over an open bonfire. At Camps Airy & Louise, we want your children to get the most out of their summer camp experience. That's why we include a range of social action activities both during our fun-filled summers, but also with our staff and campers in the off season.
This past September, sick children at Barzilai Hospital in Ashkelon, Israel (Baltimore's "sister city" in Israel), received teddy bears and get-well cards made this past summer by Camp Airy senior campers. The initiative was born out of a 2016 camp evening activity on social action, charity and visiting the sick. The gifts made that night were distributed to residents of the local Hackerman Patz House, a waystation for families of children in Baltimore hospitals. The goal was to step outside of the insular camp community and go above and beyond to make others feel a little happier.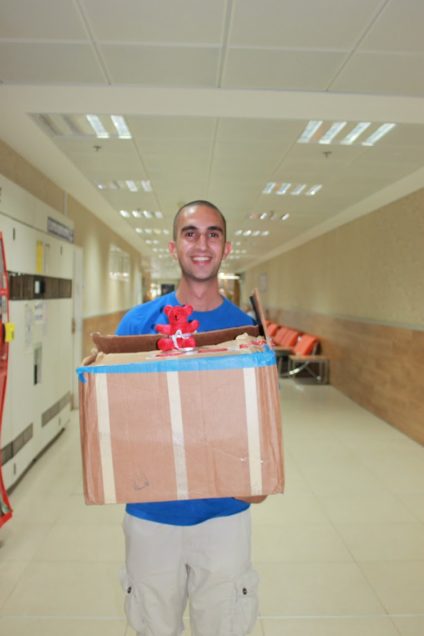 Following the success of the initial program, the social action night activity was repeated this past summer. Only this time, Camp Airy campers took the initiative to a whole new level, teaming up with the Baltimore-Ashkelon Partnership to bring teddy bears and greeting cards to bring cheer to sick Israeli kids at Ashkelon's Barzilai Hospital, in addition to the Hackerman Patz House.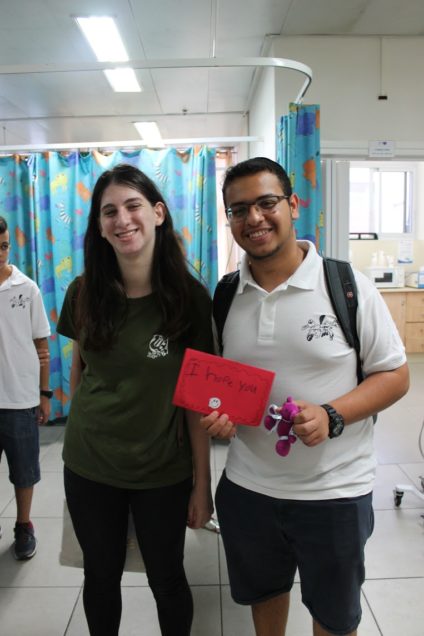 Every summer, children from Ashkelon, board an international flight to join Camps Airy & Louise. Once at camp, the Israeli kids mingle with their new American friends, forging bonds that will last a lifetime. Some of those Ashkelon campers were among the Baltimore-Ashkelon Partnership delegation who went to distribute gifts and raise spirits at Barzilai Hospital, bringing the social action activity full circle.
The twin city initiative, a brainchild of The Associated Jewish Community Federation of Baltimore ("The Associated"), aims to increase participation between cities in Israel and across the globe, raising awareness and forging ties between Jews of all nationalities and walks of life. Together, the Jews of Baltimore and the Jews of Ashkelon can explore their shared culture and religion, bonding over issues of mutual concern. And together, the two cities plan for and address the needs that are common to both communities.