News
Camps Airy & Louise Family Havdalah!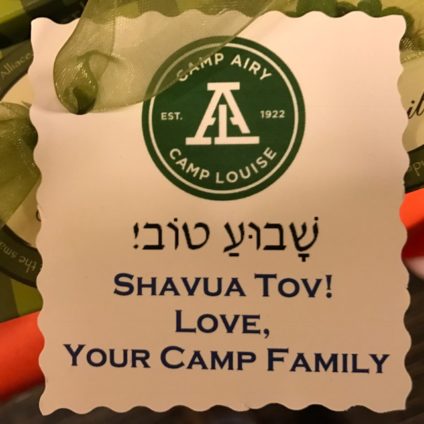 On Saturday, April 1 Camps Airy and Louise joined with more than 140 campers, staff, and families for a wonderful Havdalah event (which was sold out!) at the Savage Volunteer Fire Department. As families arrived, the smiling camp faces they have come to know and love over the years met them. A special pasta bar was served for dinner with various sauces, grilled veggies, fried eggplant, and garlic knots.
After a great dinner, we turned our thoughts and actions to those who are in need in our community. Together we made Blessing Bags – bags with food and reusable items that are found to be most useful and important to people who may be homeless. Our campers jumped into action and made 150 blessing bags in about 20 minutes.
Following our good work, we joined together as a family to celebrate Havdalah, the separation from Shabbat. Rabbi Sachs-Kohen and Rachel Wolman lead us in a beautiful service where we shared some of our favorite memories from camp that keep our hearts warm throughout the year.
Finally, we ended our night with a sweet ice cream treat that was generously donated by Scoops2U. On their way out to the cars, our families took some blessing bags and a special Camp Airy and Louise miniature herb garden. We had a great time with everyone at this event and look forward to doing similar events in the future!