Airy Blog, Louise Blog
The Benefits of Drama and Theatre for Boys and Girls
When you think of drama classes, theatre club or camp play productions, what is the image that first comes to mind? Is it of a group of flamboyant, extroverted boys and girls fluttering across the stage, script in hand, dressed to the nines? Maybe you envision of a circle of children, sitting on chairs, telling stories in funny voices or playing charades. Surely none of the group's participants are quiet, shy or athletic? Only the loud, artsy types are into drama, right?
Wrong. Drama class serves as a fun and important creative outlet – and forms a safe, non-judgmental space for self-expression. Anyone can join and talent is often less important than a willingness to try new things, let loose and emote. The benefits of taking part in the dramatic arts are emotional, social, as well as physical, making it a great activity that all boys and girls can join.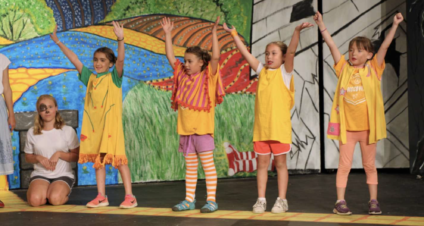 A COLLABORATIVE EXPERIENCE
Drama and theatre succeed as collaborations of different actors or participants, together putting together a performance that an audience can enjoy. The best outcome is born of the creative ideas and efforts of all group members, each giving of their time, capabilities and imagination to form a truly spectacular show. This is true whether the group is performing on stage or running dramatic exercises amongst themselves.
BEING A PART OF SOMETHING GREAT
When boys and girls participate in the dramatic arts, constructing and creating a whimsical reality through their performances, they begin to sense that they are taking part in something that is bigger than themselves, something truly great, accomplished as a unit, that will please, move or benefit their audience. This sense of accomplishment has been found to be the most significant part of participating in drama.
DISCOVER YOURSELF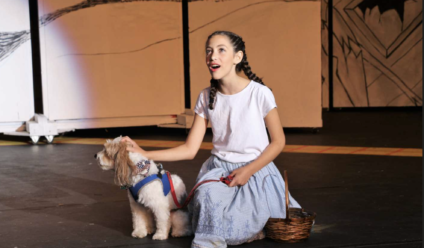 Great drama programs enable boys and girls to focus on creative skill and voice development, improvisation and movement, fostering self-expression and enabling an in-depth exploration of imaginative capabilities. Instead of sticking to line memorization and acting protocol, these programs nurture clarity and expression, enabling participants to discover themselves, as well as develop critical public speaking and presentation skills – all of which will come in handy later on in life.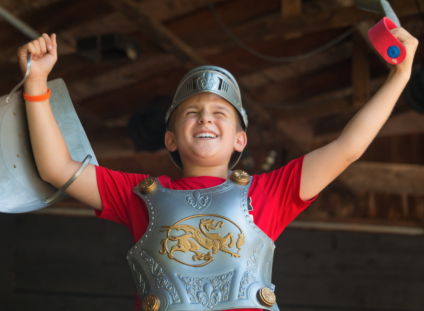 OR TRANSFORM INTO SOMEONE ELSE ENTIRELY
Taking part in the performing arts gives boys and girls a unique opportunity to try out different personas and personalities and become another person, even for a short while. This can be extremely therapeutic for boys and girls, who are growing up in the midst of extreme pressure to look and act in certain ways in order to fit in. Through drama, the beleaguered youth of today can take a short break from all their troubles and relax under the guise of another personality.
GIVES THAT EXTRA BOOST
Drama is that fun, easygoing activity that is often overlooked by jocks, introverts and academics. But theatre is a great outlet for those who might not excel in other areas – boys who are not so athletic or classroom savvy, or shy girls in need of a self-confidence boost. It gives them an outlet for their creative energy, while providing them with an
activity they can succeed in. The ultimate program where boys and girls can come and be themselves or try out another character, drama programs provide a stimulating niche for boys and girls of all walks of life.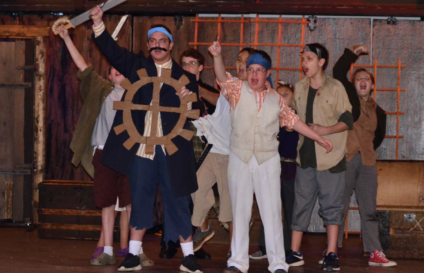 As far as creative outlets go, drama programs are great, teaching boys and girls much about themselves and working as a team, as well as allowing each participant to find his or her own niche within which he or she can excel. Both Camps Airy & Louise offer active dramatic arts programs designed to provide opportunities for your children to explore their imagination and take safe risks in front of a welcoming audience. Boys and girls both enjoy support from their peers while on stage, and this confidence helps them in many other areas.